Templates
The following templates incorporate elements that are key to the university's and college brand, and can be easily customized for your program content.
Please contact Mistie Jordan (mathewsm@msu.edu) with any questions regarding use or modification of the templates.
Please note, all policies regarding use of University marks apply to use of these templates.
Fact Sheet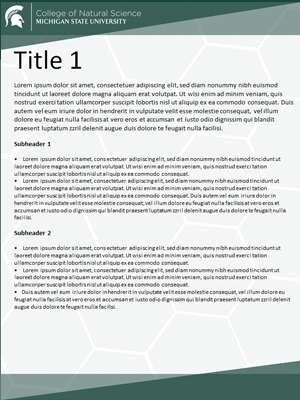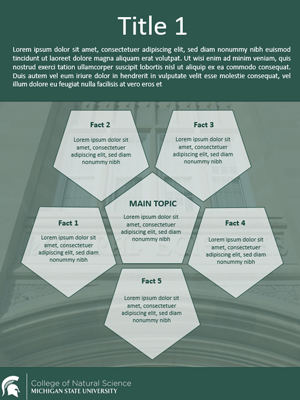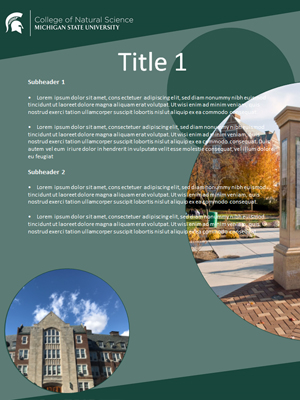 Letterhead
The highlighted fields need to be adjusted to the specifics of your department/program.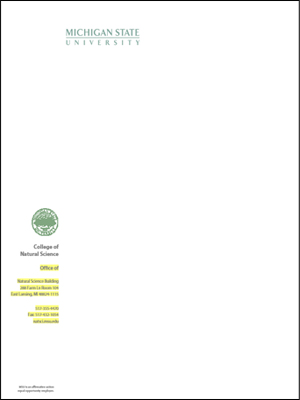 PowerPoint Presentations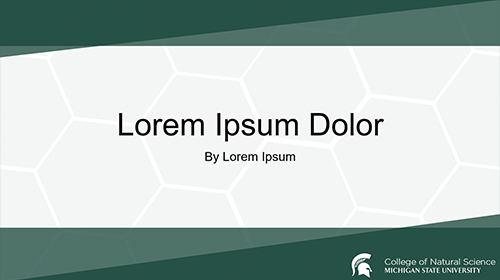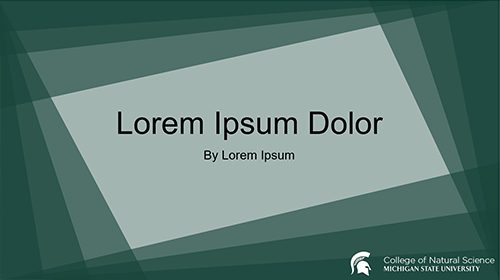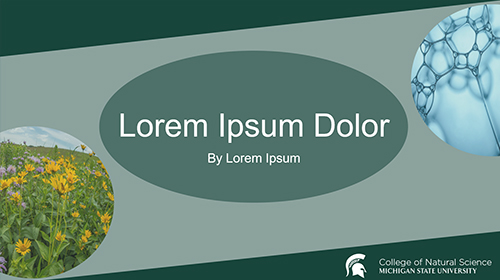 Email Headers







Award Templates