Advising
The Undergraduate Academic and Student Affairs Office empowers students to achieve their academic and professional goals within a global and diverse community.

Current MSU students can schedule an appointment with one of the human biology/preprofessional or the preprofessional peer advisors by clicking the "Schedule an Appointment" link on the right-side of the screen. You can find our appointment availability by selecting "Natural Science Advising", and then selecting the appropriate major/interest (i.e. Human Biology, Pre-Medical,
Pre-Dental, Pre-Optometry).

All of our availability for appointments is listed on the Appointment System for 2 weeks out, so if you do not see any appointments available it means that our appointments for the next 2 weeks are already booked.

We open up more appointments on Monday's, so check back to see if appointments have been canceled or more have been added.
*Prospective/Transfer Students and MSU Graduates can make appointments by calling 517-355-8419.

Human Biology & Preprofessional Advisors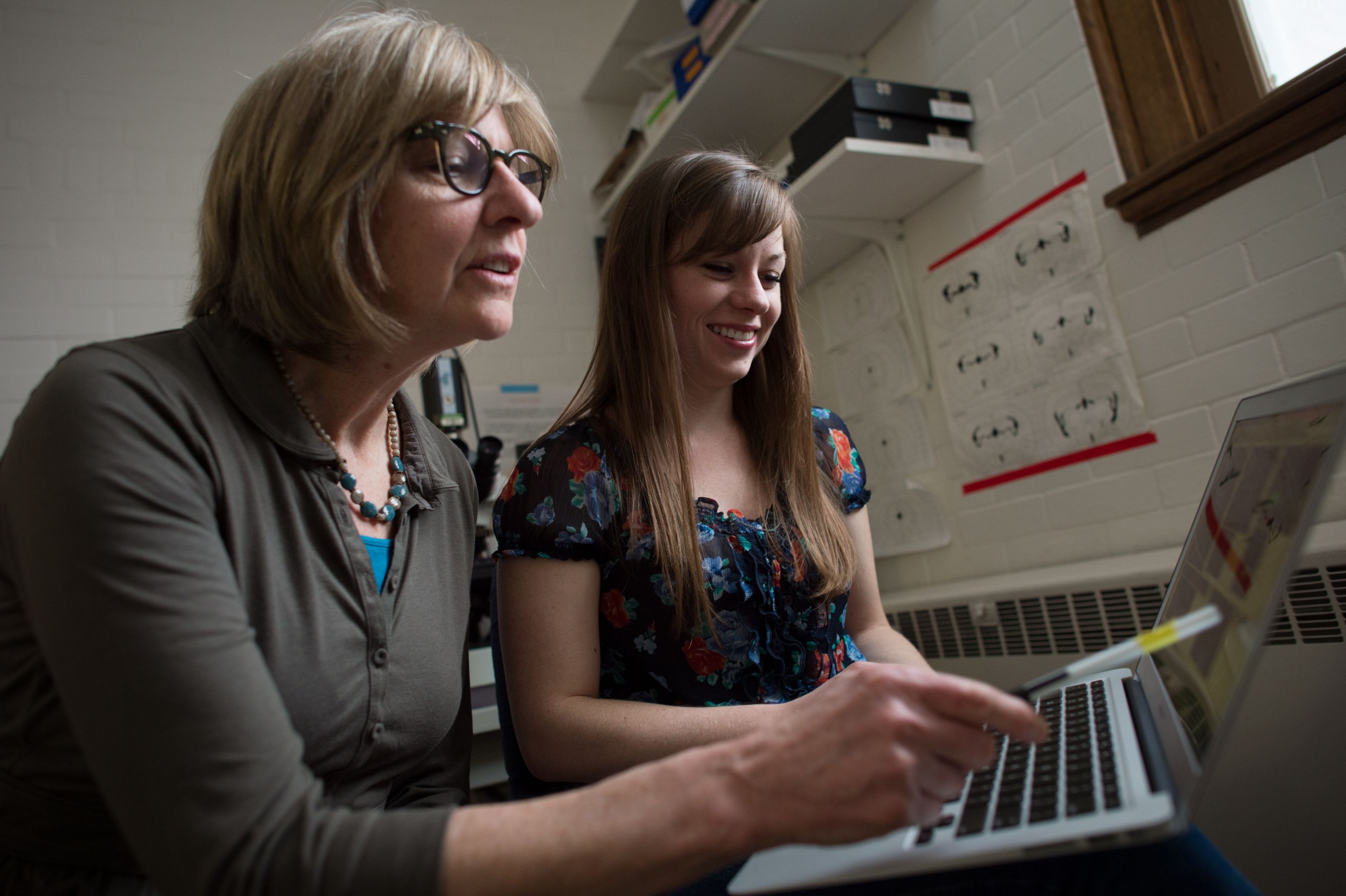 The Human Biology & Preprofessional Advisors meet with students who have declared the Human Biology major and advise them for both degree/graduation planning and preprofessional requirements and planning. They also meet with preprofessional students who have declared any major other than Human Biology and advise them on preprofessional requirements and planning only.
Preprofessional Peer Advisors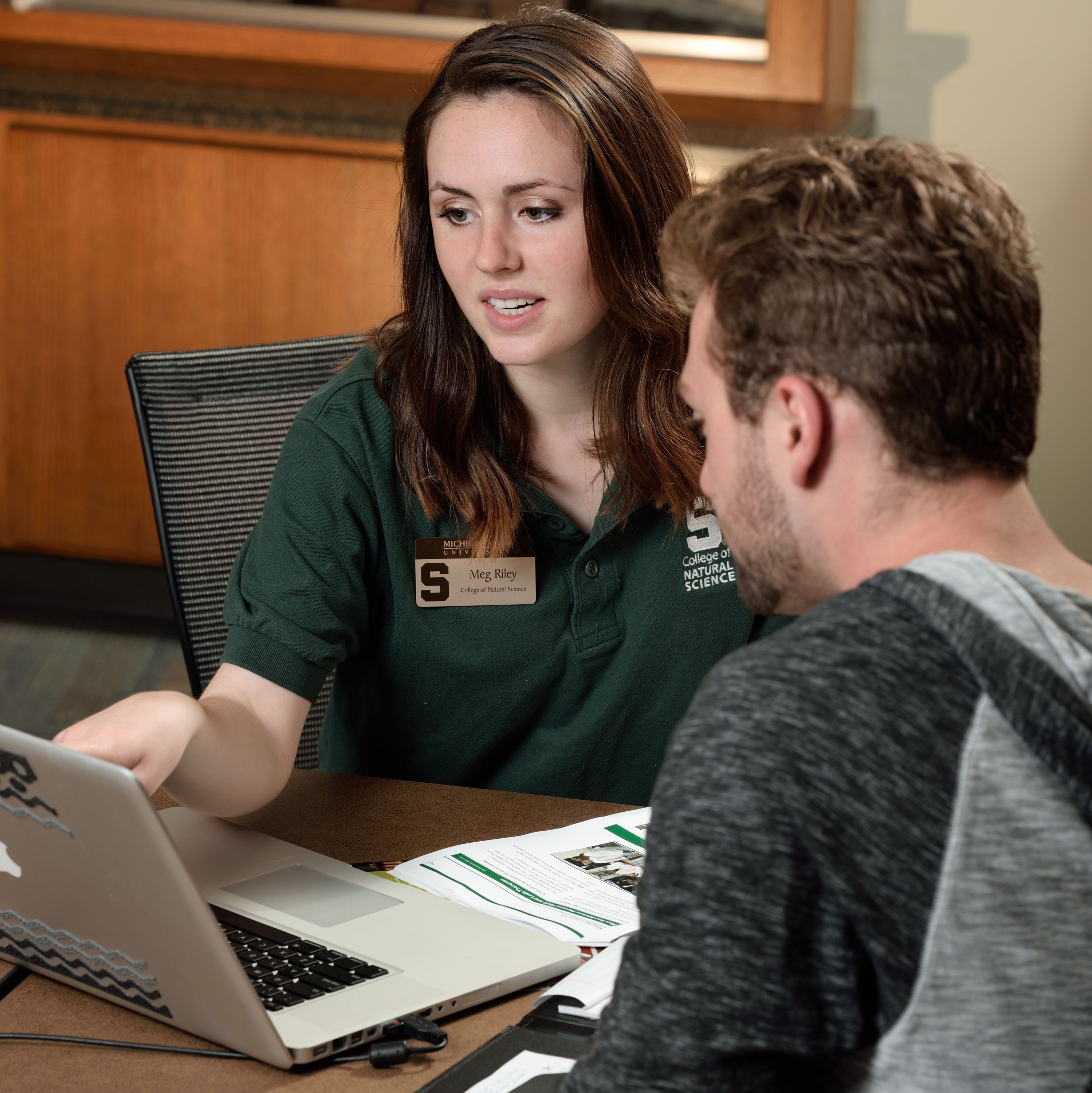 The Preprofessional Peer Advisors provide the perspective of upper-class preprofessional students in assisting other students with a variety of advising needs, such as exploring co-curricular activities, major exploration, preprofessional prerequisites, and application preparation.

PPA Email: NatSci.Preprof@msu.edu
PPA Phone: 517-884-6841
PPA Appointments: Schedule an appointment with a PPA using the Advising Appointment System.

Senior Preprofessional Peer Advisor: Anna Risukhina
I am a third year Human Biology student here at MSU with a secondary BS degree in Psychology, and a minor in French. Outside of successfully juggling various degree requirements, I am also involved in other activities on and off campus. For example, I volunteer at Sparrow Hospital and am a traveling team member on the MSU Fencing Team. In addition to working as a PPA, I also work in the MSU Union at the Welcome Center and am a Bus Core for Students Today Leaders Forever, a nonprofit service organization. I also like to keep busy by volunteering for World Languages Day and FLTASO. I have been involved in a couple of research projects in the past concerning Social Media and Sociology, and I am also in the Honors College. While all of that sounds like a lot, I still enjoy all the things college students enjoy: binge-watching Netflix, hanging out with friends, procrastinating, playing video games, eating, napping, and having the usual existential crisis. Though I am premedical, I know about the various requirements for all the other preprofessional programs as well, so please don't be afraid to schedule an appointment!

Preprofessional Peer Advisor: A'Jah Chandler
I am a senior studying Neuroscience and I am also in the Honors College. I am involved in many extracurricular activities including volunteering at Sparrow Hospital and serving as an e-board member of the Minority Association for Premedical Students. I am also a tutor and I have some research experience. While balancing my pretty busy schedule, I still take time out to relax and have fun with friends! I am here to answer your questions about any preprofessional program, so feel free to schedule an appointment.

Preprofessional Peer Advisor: Jillian Flood
I am a senior with a major in Neuroscience, a minor in Women's and Gender Studies, and am Pre-Physician Assistant (Pre-PA) and in the Honors College. I have volunteered through the Pre-PA Club and at Sparrow Hospital. Along with this position as a PPA, I am also a Nurse Aid on the graveyard shift at McLaren Greater Lansing Hospital. In my free time, I watch Netflix, play video games, and do various art and DIY projects. When I'm not completely exhausted, I enjoy being active, such as with lifting and hiking. I have taken the GRE and applied to PA school as well, so I'm very knowledgeable in those areas. I know about the other preprofessional tracks as well, so don't be afraid to make an appointment and ask any questions regarding applications, admissions tests, or classes!

Preprofessional Peer Advisor: Bhumi Patel
I'm a junior majoring in Human Biology and minoring in Bioethics. I also do a variety of extracurricular activities. I am a member of the Pre-Physician Association, Health Without Borders, and Coalition of Undergraduate Indian Students. These clubs connect me with medical school professors, students, and faculty. These clubs also help me find a lot of volunteering opportunities. I also participate in off-campus activities such as being a youth leader at my local temple. I am planning on going to medical school, so I know the premed requirements really well but I also know the other preprofessional school requirements. Schedule an appointment with me if you have any questions.