Kay Gross and Gary Mittelbach: Conservation and conversation: Two KBS endowments established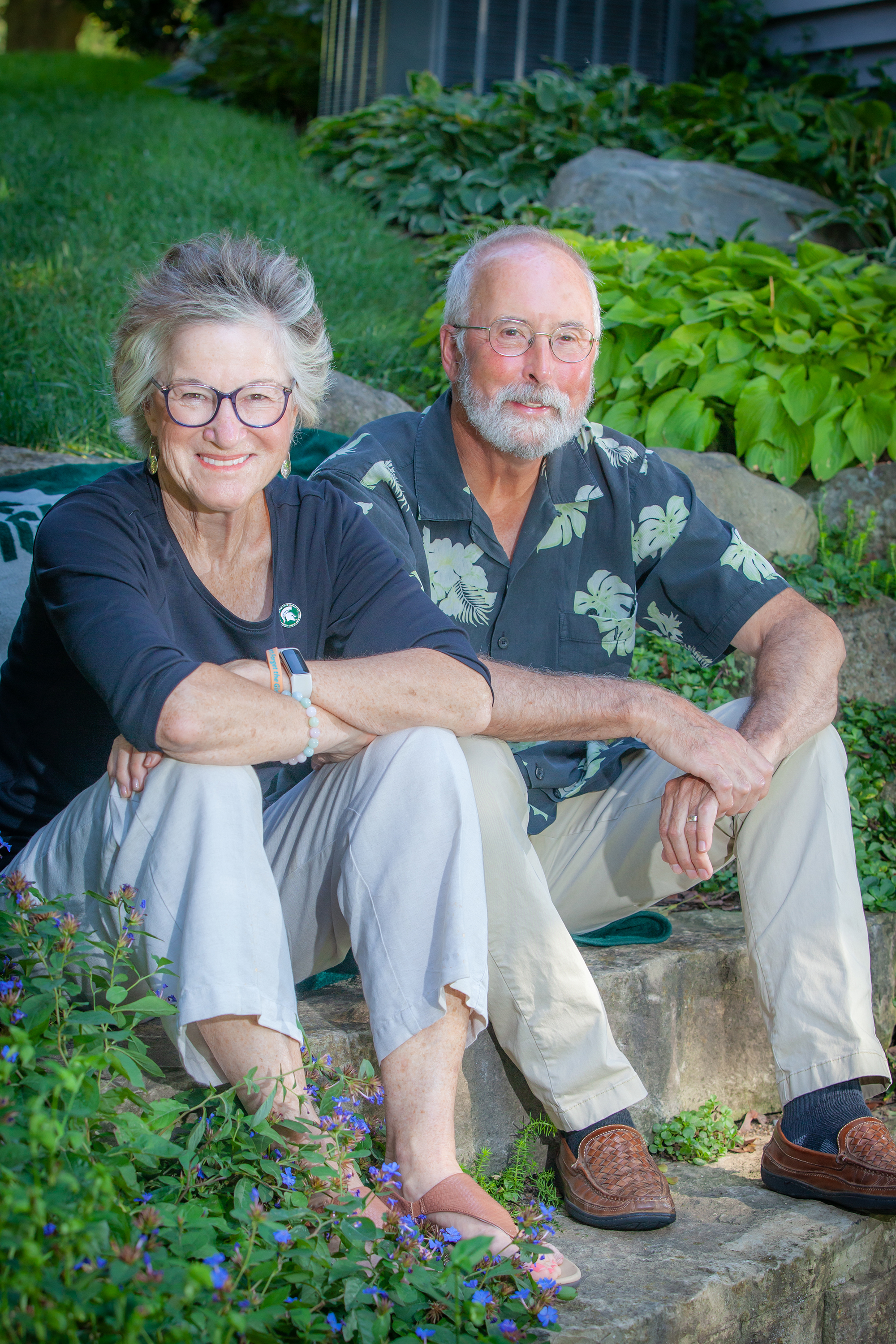 Two dynamic MSU alumni—Katherine (Kay) Gross (Ph.D., zoology, '80) and Gary Mittelbach (Ph.D., zoology, '80)—have recently retired from MSU's Kellogg Biological Station (KBS), located in Hickory Corners, Mich., but their influence there will be felt for a long time to come. The married couple are connected to two endowments to ensure that the KBS legacy of conservation and community outreach will continue.
Gross, University Distinguished Professor Emeritus, and Mittelbach, Professor Emeritus, both originally had intentions of going to medical school, but their experiences along the way diverted them.
"One of my professors at the University of Iowa convinced me to go to Iowa Lakeside Labs one summer and work with him at the field station," Mittelbach said. "I experienced what it was like to do research and to be a field biologist." It's also where he met Gross.
Gross had gone to the field station to take a couple of extra classes that were offered, and to try something different. Drawn by the passion for science that she saw in the graduate students, she decided to pursue a Ph.D. in ecology, rather than medicine.
Gross and Mittelbach joined the KBS faculty in 1987, where they enjoyed long and successful careers.
Upon Mittelbach's retirement in 2018, Gross was inspired to set up the KBS Aquatic Ecology Fellowship Endowment to honor his contributions—and that of his mentors, Don Hall and Earl Werner. Mittelbach has a stellar reputation and is highly respected by his students and his colleagues. He is also the author of a textbook—Community Ecology—now in its second edition.
The unique facilities at KBS, including the Experimental Pond Laboratory and the diversity of aquatic habitats in the area, combined with a focus on graduate student training, has allowed KBS to become recognized as a center of excellence for research and training in aquatic ecology.
"This endowment will help ensure that this legacy continues," Mittelbach said.
A second endowment—the Dessert with Discussion Endowment (DwD)—was created in honor of Gross when she retired. The DwD endowment will ensure the continuation of a popular program that was launched by Gross when she was interim director of KBS. It was initially funded by the Kellogg Foundation as a lecture series known as Dinner with Discussion.
"This is a signature program of KBS outreach to the local community," said Gross, who served as KBS director from 2005-2018, and retired from MSU in 2021. More than 25 lectures have been presented over the years.
The intent was that over time, KBS would establish ways for continuing this lecture series through donor and community support.
"This endowment cements that goal," Gross said.
During their time at KBS, Gross and Mittelbach greatly expanded the number of paid student internships, fellowships and jobs. They also quadrupled the number of scholarship funds.
"Every successful person I've talked with said that somebody somewhere along the line helped them out with a scholarship or fellowship," Gross said.
Mittelbach and Gross hope that their passion for science, and these two endowments, will inspire future generations to further the KBS mission.