Norman and Hanna Kelker: Supporting student research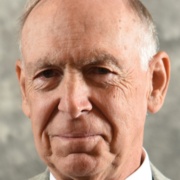 Norman (Ph.D., microbiology and public health, '68) and Hanna (Ph.D., botany and plant pathology, '69) Kelker both had long careers as scientists in New York City, so it's not surprising that their philanthropic efforts focus on research opportunities for undergraduates.
The Kelkers were both researchers at New York University School of Medicine for many years. Norman then went on to Enzo Biochem, a biotechnology company, where he focused on the development of new products for medical and molecular biology research.
Both are retired now and very active in the New York City MSU Alumni Club. The Kelkers are Beaumont Tower Society members and donate to many areas of MSU, including the colleges of Natural Science and Music, Wharton Center, the Greater New York Scholarship Fund, the MSU Student Food Bank, the Sparty Project and WKAR. Hanna, a native of Poland, also is deeply involved with the Polish community in New York where she serves on the boards of the Polish Institute of Arts and Science of America and the Kosciuszko Foundation.
"We love MSU," Norman said. "We love what it does, we're in tune with its mission; it's a great place. I just don't understand some of my friends who show no loyalty or support for their alma maters. We have an admiration for MSU and feel an obligation to give back."
Originally from Hiram, Ohio, Norman's biology professor at Hiram College recommended MSU as an excellent place study do graduate work. He and Hanna met when both were earning master's degrees at Purdue and came to MSU together.
"Donating to MSU brings us closer to the university and the people there," Norman explained. "We greatly enjoy that and we like to see that what we've given goes to students. MSU does an outstanding job of giving undergraduates research opportunities in the natural sciences. It's great to be associated with a program that helps students from diverse backgrounds to participate in first-rate research."
The Kelkers return to campus about twice a year for football games and other alumni events. They especially like attending Classes Without Quizzes, an annual event sponsored by the College of Natural Science that features presentations by faculty members who provide an insider's look into some of the exciting research being done on campus (the next one will be held April 23, 2016).
And if Norman could pick any three people associated with MSU to have dinner with, who would they be?
"Like so many of us, I would love to have the opportunity to hear John Hannah talk about his life. Prof. W. J. Beal, who was a pioneer in the development of hybrid corn and who established the Beal Botanical Garden, could tell us a lot about the MAC of his time. My third guest would be A. D. Hershey, who got his Ph.D. in chemistry at MSU and went on to win a Nobel Prize for his pioneering work in genetics."