Sean Crowley: Trial by Virus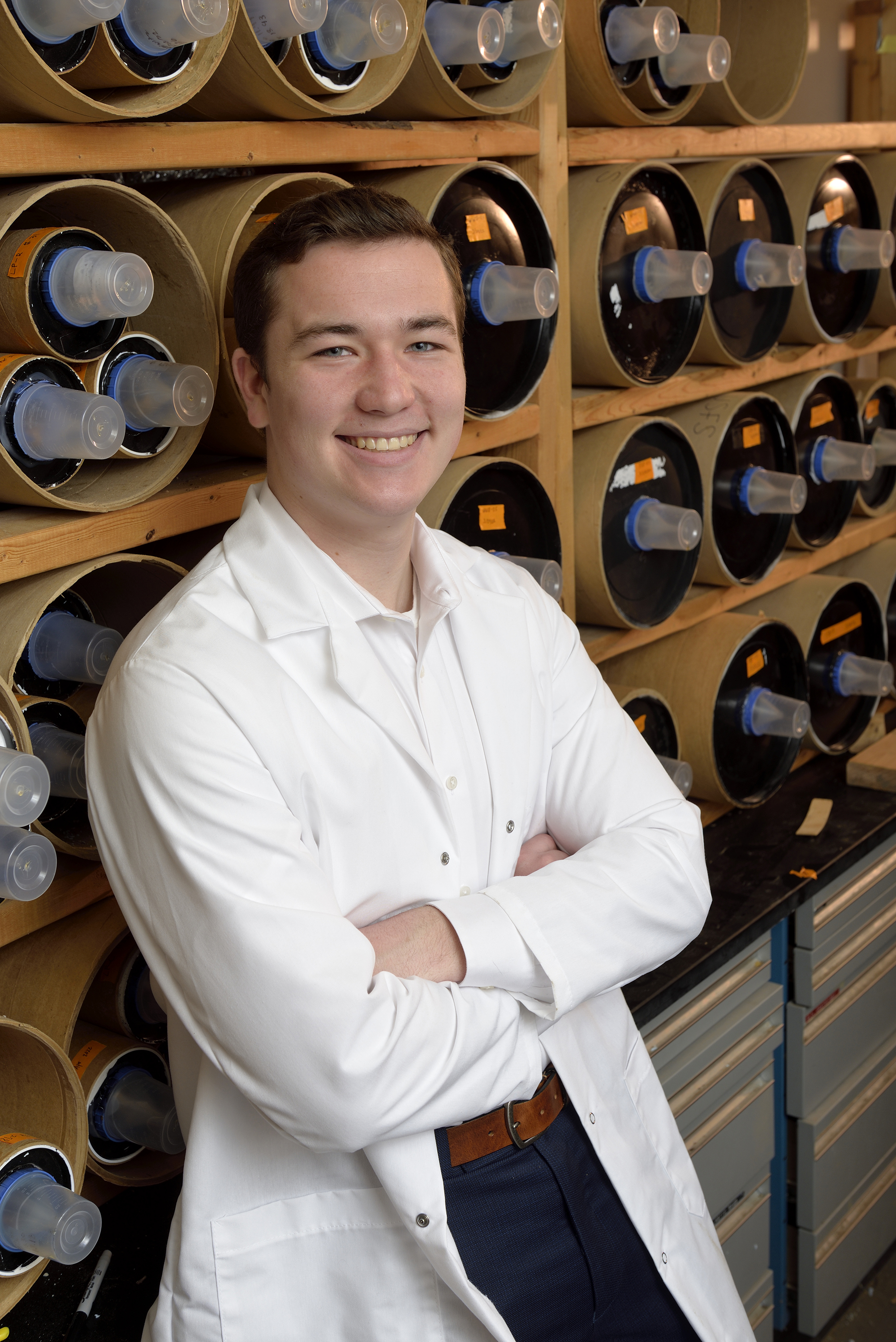 Sean Crowley is a senior majoring in biomedical laboratory science from Okemos, Mich., and a College of Natural Science Dean's Research Scholar.
The e-mail hit my inbox at 7:00 p.m. on March 14, 2020. Five minutes later my phone was lighting up with text messages. They all said the same thing: MSU just went to virtual learning for the rest of the semester. As an 18-year-old freshman, I read that e-mail with absolutely no idea of the ordeal that would soon follow. But the next time I would step foot into a classroom, I'd do so as a 20-year-old junior, well on my way toward applying to medical school.
The pandemic created an exceedingly difficult environment for academic and professional development in all students, me included. My decision to go to medical school was a choice made during quarantine, but when considering a career with such an intensive preamble, COVID-19 made it problematic to get the exposure I needed to be sure of that decision.
After all, I didn't know what it was like to work in a hospital, talk to a patient, or prioritize important information within a chart. Not many hospitals were willing to allow curious students to roam the halls during lockdown mode. Social distancing and virtual learning were necessary, but they limited my ability to explore potential career paths and build a competitive resume.
One thing that I had to navigate during the pandemic was finding research. I stumbled into my research opportunity because I was so anxious about getting lab experience that I didn't care that it was in entomology. As a biomedical laboratory science major, with one eye turned toward human medicine, I was a little skeptical about working with emerald ash borers and other insects. But in reality, I got some of the most interesting shifts I could have hoped for.
I was immediately thrown into DNA work along with sorting out bees, flies, and moths from emerald ash borers in field-collected samples. And I loved it! Not only was I taken out of my comfort zone and taught something entirely new, but I also received more than I asked for in terms of technical research experience. Ever since, I have been able to look at each new opportunity with less apprehension and more excitement.
Research taught me how to act in a lab, how to solve and work through problems that don't have easy solutions, and how to write literally everything down. My enthusiasm for it led to me becoming a Nat Sci Dean's Research Scholar, which has supported me in improving upon my ability to communicate complex scientific ideas to any audience, both entomologically inclined and not. This skill, honed by presenting my research and speaking to donors and alumni, will be useful in articulating to patients their options and potential outcomes in the face of any diagnosis.
The pressures associated with building an academic resume during the COVID-19 pandemic pushed me to try something new. My research with Dr. Toby Petrice, Dr. Therese Poland and the U.S. Forestry Service has had an immensely positive impact on the direction of my future career, providing me with professional experience, improved communication skills, and a mind forever open to embracing new opportunities.
Publish date: Oct. 31, 2022