Four outstanding NatSci students receive full scholarships to MSU
Sep 30, 2019
education, Full-ride scholarship, undergraduate students
Homepage Hero, Alumni, Faculty & Staff, Research, Students, College of Natural Science
Four students awarded full scholarships to Michigan State University this fall hail from the College of Natural Science (NatSci).
Joseph Chung, Alison Cramer and Alder Fulton were chosen as Alumni Distinguished Scholars (ADS), and Maya Joyce was selected as a University Distinguished Scholar (UDS).
The Alumni and University Distinguished Scholarships are considered among the most competitive in the country and are valued at around $130,000 for in-state students and approximately $230,000 for out-of-state students. The awards cover tuition, room and board and a stipend for up to eight semesters of undergraduate study at MSU.
"The ADS and UDS scholarships have supported some truly exceptional students in NatSci over the years," said Mark Voit, NatSci associate dean of undergraduate studies. "We are once again delighted to have four of those students entering our college."
Chung, who graduated from Okemos High School in Michigan and whose initial plan is to major in physics, is excited about the support the scholarship will provide.
"I am extremely grateful to have received this scholarship," Chung said."I feel that this award is a validation of my efforts during the exam as well as my personality and mindset during the interview portion of the application process. With the financial security of the ADS, I can explore my true passions and leadership abilities by taking a variety of classes."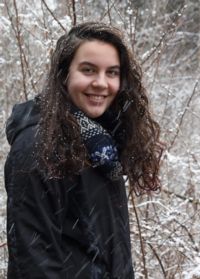 Cramer, who graduated from Bowling Green Senior High School in Ohio and plans to major in neuroscience, is grateful for the research and educational opportunities the scholarship will make possible.
"Receiving the Alumni Distinguished Scholarship provides me with access to opportunities that I would not have otherwise," Cramer said. "The ability to gain both research experience and mentorship without worrying about the cost of school will allow me to explore and utilize all of the resources the university has to offer and provides a support system to help me achieve my aspirations—career, personal and beyond."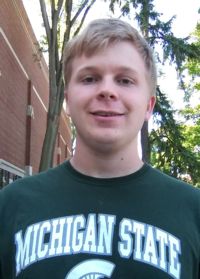 Fulton, who graduated from Lorena High School in Texas and plans to major in physics, was also grateful for the opportunity to study at MSU without worrying about debt.
"Thanks to the ADS, I can focus on my education and have the best college experience possible," Fulton said. "Once I've completed my degree, I will be able to capitalize on job opportunities that provide valuable experiences related to physics, my area of interest."
Joyce graduated from Montclair High School in New Jersey, and anticipates the opportunity to pursue her research interests as an undergraduate in astrophysics and physics.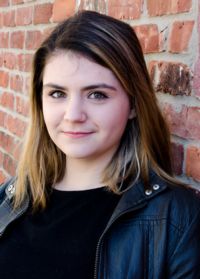 "I am honored to have received the UDS, and I am grateful for all of the opportunities it has presented me with," Joyce said. "On a personal level, connecting with other UDS and ADS recipients has been incredible because I have connected with other passionate and motivated individuals with wildly different interests. I also feel incredibly supported by the faculty to push myself academically."
Alumni Distinguished Scholars were selected from more than 1,300 of the top high school seniors who applied to MSU, participated in interviews and took an intensive general knowledge exam this past winter.
University Distinguished Scholars were selected from an MSU applicant pool by the interim executive director of admissions and the dean of the Honors College based on high school programs, achievements, standardized test scores and interviews with the finalists.
For a full list of this year's ADS and UDS award winners, please visit: https://msutoday.msu.edu/news/2019/21-students-receive-full-scholarships/.
Banner image: The College of Natural Science at Michigan State University is home to 29 departments and programs in the biological, physical and mathematical sciences. The college provides world-class educational opportunities to more than 6,500 undergraduate majors and nearly 1,000 graduate students.
Share this story