NatSci seniors champions of community service
Mar 6, 2019
community service, Award, students, undergraduate
Homepage News, Alumni, Faculty & Staff, Students, Biomedical Laboratory Diagnostics, College of Natural Science, Human Medicine, Integrative Biology
Three Michigan State University College of Natural Science (NatSci) seniors were recently honored at the 3rd Annual MSU Outreach and Engagement Awards Ceremony. The event, held last month at MSU's Kellogg Hotel and Conference Center, recognized students, faculty and community partners for outstanding community service.
In conjunction with the MSU Center for Service Learning and Civic Engagement's (CSLCE) Spartan Volunteer Service Award, which recognized 87 MSU students who volunteered 100+ hours in the past year, five MSU students were given special recognition for 400-500+ hours of volunteer service, including NatSci's Sujit Bajaj, Lauren Caramagno and Samantha Perovski.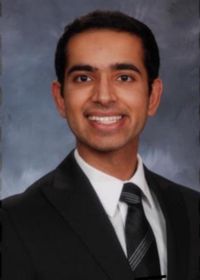 Bajaj, a human biology major, volunteered 500 hours with several organizations at MSU and throughout the state, including MSU's Student Chapter of the Council for Exceptional Children, where he assisted youth with disabilities; MSU's Fall Welcome; the Karmanos Cancer Institute in Detroit, Mich.; and Genesee Gardens Cohousing in Lansing, Mich.
"I feel honored to receive this award and would like to thank the committee for this recognition," said Sujit, who plans to continue his commitment to community service after graduation. "This award has motivated me to continue community service and make a difference in people's lives.
"I learned that by volunteering we not only help others, but we also help ourselves," he added. Connecting with the community has provided me with a sense of purpose and direction in my life."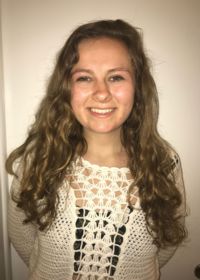 Caramagno, a zoology major, served 400 hours as a docent at Potter Park Zoo in Lansing, Mich., and served on the executive board for MSU's Alternative Spartan Break for the past two years.
"Volunteering is an integral part of my character and fulfills my need to provide service to those facing adversity in my own community and globally," Caramagno said. "This award stands for all of the service I have done, and will continue to do, throughout my life."
Caramagno's work with the zoo brought wildlife into the community while her three, week-long experiences with Alternative Spartan Break brought the life of different communities into her own.
"After my first life-changing trip with Alternative Spartan Break, I was absolutely hooked," Caramagno said. "I learned that volunteering goes far beyond service to being educated about social issues and adversities people face around the world and how my life choices impact others.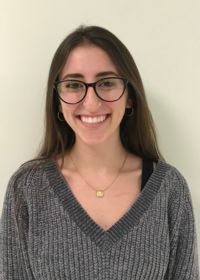 Perovski, a biomedical laboratory science major and member of Lyman Briggs College, completed 492 hours with North Star Reach in Ann Arbor, Mich., a camp for children with serious medical conditions, and MSU's Sexual Assault Crisis Intervention (SACI) team.
Perovski said both volunteer experiences now hold a special place in her heart.
"I wanted to be a part of making the North Star Reach kids' camp experiences magical," Perovski said. "I chose to volunteer with SACI because I was tired of standing on the sidelines and needed to be involved and help those affected by sexual assault.
"I've learned a ton of information in my science classes that will make me a good physician," added Perovski, who plans to start medical school in June. "I believe my volunteer experiences will be the reason I am a great one someday."
Banner image: CSLCE awards ceremony group photo (left to right) K.C. Keyton, program advisor, CSLCE; Sujit Bajaj (College of Natural Science); Malik Amir L. Mix (Eli Broad College of Business); Samantha Perovski (College of Natural Science); and Brooklyn Rue (College of Arts and Letters). Not pictured: Lauren Caramagno (College of Natural Science).