NatSci students earn Board of Trustees' awards
Jan 3, 2019
GPA, MSU Board of Trustees Award, undergraduate
Homepage Hero, Alumni, Faculty & Staff, Research, Students, Biochemistry, College of Natural Science, Mathematics, Physiology
Four College of Natural Science (NatSci) students were among 21 outstanding graduates recognized by the Michigan State University Board of Trustees (BOT) for achieving the highest scholastic average at the close of their last semester. All students receiving December 2018 Board of Trustees' Awards are members of the Honors College and earned a 4.0 GPA.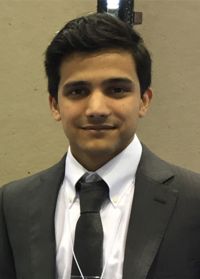 "During my time at MSU, I have thoroughly enjoyed learning and engaging in my classes, and I see this honor as a reflection of that," said Raghav Jain of Conshohocken, Pa., who is a biochemistry and molecular biology major. "I have applied to Ph.D. programs for biochemistry and molecular biology and plan to begin my studies in the fall of 2019."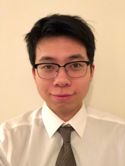 Heming Li, of Beijing, China, a mathematics major who plans to obtain a master's degree in mathematics or finance after graduation, sees the award as a springboard for a future career in business.
"I am sincerely honored to have been selected as a recipient of the Board of Trustees Award," Li said. "The honor proves my academic achievements at Michigan State University, and it allows me to concentrate more of my time on my studies. My long-term objective is to enter into the business field and contribute to the community like my parents did."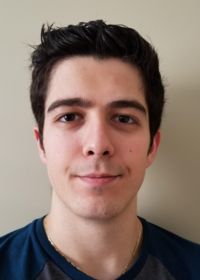 Christopher Occhiuto, a physiology major, is applying to medical scientist training programs to become a practicing physician-scientist.
"It is truly a humbling experience to be recognized with other scholars who have shared such great academic success at the university level," said Occhiuto, who is from Lansing, Mich. "It is my hope that this award will strengthen our fervor for realizing our own career ventures and inspire others to do the same."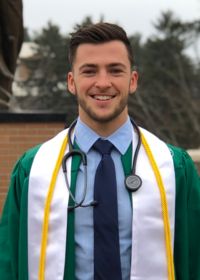 Caleb Sokolowski, of Commerce Twp., is a human biology major spending the next few months working on a research project at the University of Michigan before attending medical school.
"I am extremely grateful and honored that Michigan State University took the time to recognize my hard work for the past three and a half years," said Sokolowski, who credits the support of God, his family, friends and professors. "I can honestly say that I would not have been able to accomplish this without them."
For a complete list of this year's award winners, please visit https://msutoday.msu.edu/news/2018/students-earn-2018-board-of-trustees-awards/.
Banner image: The College of Natural Science (NatSci) at Michigan State University is home to 29 departments and programs in the biological, physical and mathematical sciences, and provides world-class educational opportunities to more than 5,000 undergraduate majors and nearly 1,000 graduate students.