Three NatSci professors chosen to hone leadership skills with Big Ten colleagues
May 19, 2019
Big Ten Academic Academic Leadership Program Fellows, Faculty, Award
Homepage News, Alumni, Faculty & Staff, Research, Chemistry, College of Natural Science, EES, Physiology
Three outstanding professors from the Michigan State university College of Natural Science (NatSci) were among six selected to be part of an elite cohort of Academic Leadership Program (ALP) Fellows for 2019-2020.
Charles "Lee" Cox, professor and chair of the Department of Physiology; David Hyndman, professor and chair of the Department of Earth and Environmental Sciences; and Angela K. Wilson, John A. Hannah Distinguished Professor in the Department of Chemistry were selected by the Big Ten Academic Alliance to receive a year of leadership training and targeted mentorship.
Established in 1989, the ALP has trained nearly 1,000 fellows, many of whom have gone on to serve as college presidents, provosts and deans. The goal of the ALP is to help talented and diverse faculty develop into effective academic leaders and to deepen their understanding of the university as a dynamic and inclusive institution while exploring their role in that landscape.
Terry Curry, associate provost and associate vice president for the MSU Office of Academic Human Resources who has led the ALP program for 12 years after having been an ALP Fellow in 2001-02, gave his congratulations to the new cohort.
"The ALP program has had a tremendous impact on MSU over the last twenty-plus years," Curry said. "Past participants have filled important leadership positions at MSU and have also led from faculty positions."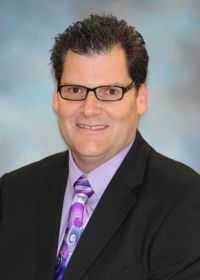 Cox is looking forward to working across colleges and other universities to see how issues and challenges are approached and how to strengthen efforts through collaborations and partnerships.
"The design of the ALP across the entire Big Ten allows a unique opportunity to better understand common issues and hurdles in academic administration and how different leaders deal with these matters," said Cox, who will be mentored by three separate deans; Phillip Duxbury of NatSci, Andrea Amalfitano of the College of Osteopathic Medicine and Norman Beauchamp of the College of Human Medicine. "I anticipate that this program will be very helpful in learning best practices across a variety of departments and many universities, strengthening the potential for major initiatives and the ability to navigate critical issues in my own department and college."
Hyndman anticipates training alongside other administrators over the upcoming ALP Fellowship year will help define a positive path forward for academics in NatSci and MSU.
"I am thrilled to have been selected for this leadership program fellowship," said Hyndman, who will also be mentored by Duxbury. "The ALP fellowship will provide me the opportunity to further my leadership skills and expand my network across the Big 10.
"When faculty transition to administration, there is commonly only limited training available, despite their transitioning role," Hyndman continued. "I look forward to learning best management practices during this fellowship to help improve our academic culture."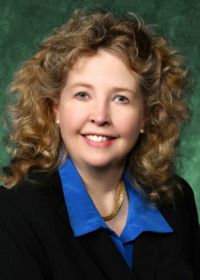 "I am honored and delighted to be a part of the MSU group of ALP Fellows," said Wilson, who joined MSU in 2016. "Having recently arrived at MSU, the ALP program will provide a terrific way for me to get to know the MSU infrastructure, and those of other Big Ten institutions, much more quickly than I would be able to do otherwise."
"I am looking forward to the targeted leadership training and the opportunity to discuss higher education challenges and opportunities with colleagues across the Big Ten," continued Wilson, who will be mentored by Phillip Duxbury, NatSci dean.
Starting with a kick-off dinner on August 29, 2019, Cox, Hyndman and Wilson will meet with leaders on campus throughout the following academic year and join their counterparts from the other Big Ten campuses at MSU (October 2019), the University of Maryland (February 2019) and Ohio State University (April 2019) for seminars on leadership in higher education.
Along with Wilson, Hyndman and Cox, the 2019-20Fellows are: Kristine Bowman, professor, College of Law; Heidi Schroeder, accessibility coordinator, MSU Libraries; and Quentin Tyler, associate dean and director for the Office of Diversity, Equity and Inclusion in the College of Agriculture and Natural Resources.
On May 9, the new ALP Fellows were welcomed, and the outgoing cohort was honored with a dinner at MSU's Kellogg Hotel and Conference Center. The outgoing fellows gave a presentation about their experience to their supervisors as well as the six new colleagues chosen from MSU.
For more information about the Big Ten Academic Alliance ALP Fellows program and for a link to a complete list of this year's fellows, please visit: https://www.btaa.org/leadership/alp/introduction.
Banner image: 2019-2020 cohort of ALP Fellows at the May 9 welcome dinner from left to right: Heidi Schroeder (MSU Libraries), David Hyndman (College of Natural Science), Charles "Lee" Cox (College of Natural Science), Quentin Tyler (College of Agriculture and Natural Resources) and Angela Wilson (College of Natural Science). Not pictured: Kristine Bowman (College of Law). Courtesy photo.
Share this story