Advising
The Undergraduate Academic and Student Affairs Office empowers students to achieve their academic and professional goals within a global and diverse community.

Current MSU students:
Go to Schedule an Appointment
Click on the Schedule Appointment button at the top right
Appointment type will be Advising
Service Category is Natural Science Advising
Choose appropriate major/interest (i.e. Human Biology or Pre-Health).
Location is Natural Science - Room 108
Select an advisor under the Staff Member heading. Leave blank if you do not have a preference.
Not seeing any availability?
All of our availability for appointments is listed on the Appointment System for 2 weeks out. If you do not see any appointments available it means that our appointments for the next 2 weeks are already booked.

We open up more appointments on Monday's. Please check back to see if appointments have been canceled or more have been added.

Prospective/Transfer Students and MSU Graduates can make appointments by calling 517-355-8419.

From September 16th through December 5th, drop-in appointments will be held on Mondays and Thursdays only from 1:30 - 4PM.

Drop-in appointments are 15 minutes in length and students are unable to choose a specific advisor. If wanting to meet with a specific advisor for more than 15 minutes, please schedule an appointment through the scheduling system.

The Human Biology & Pre-Health advisors do not provide overrides for any courses. Students requesting an override must consult the department for that particular course. A list of Natural Science override request forms can be found on the the Physiology Department page.
Department contact information can also be found by searching for the course in Schedule of Courses. The contact information will appear on the right-side of the page after entering the course subject and selecting Find Courses.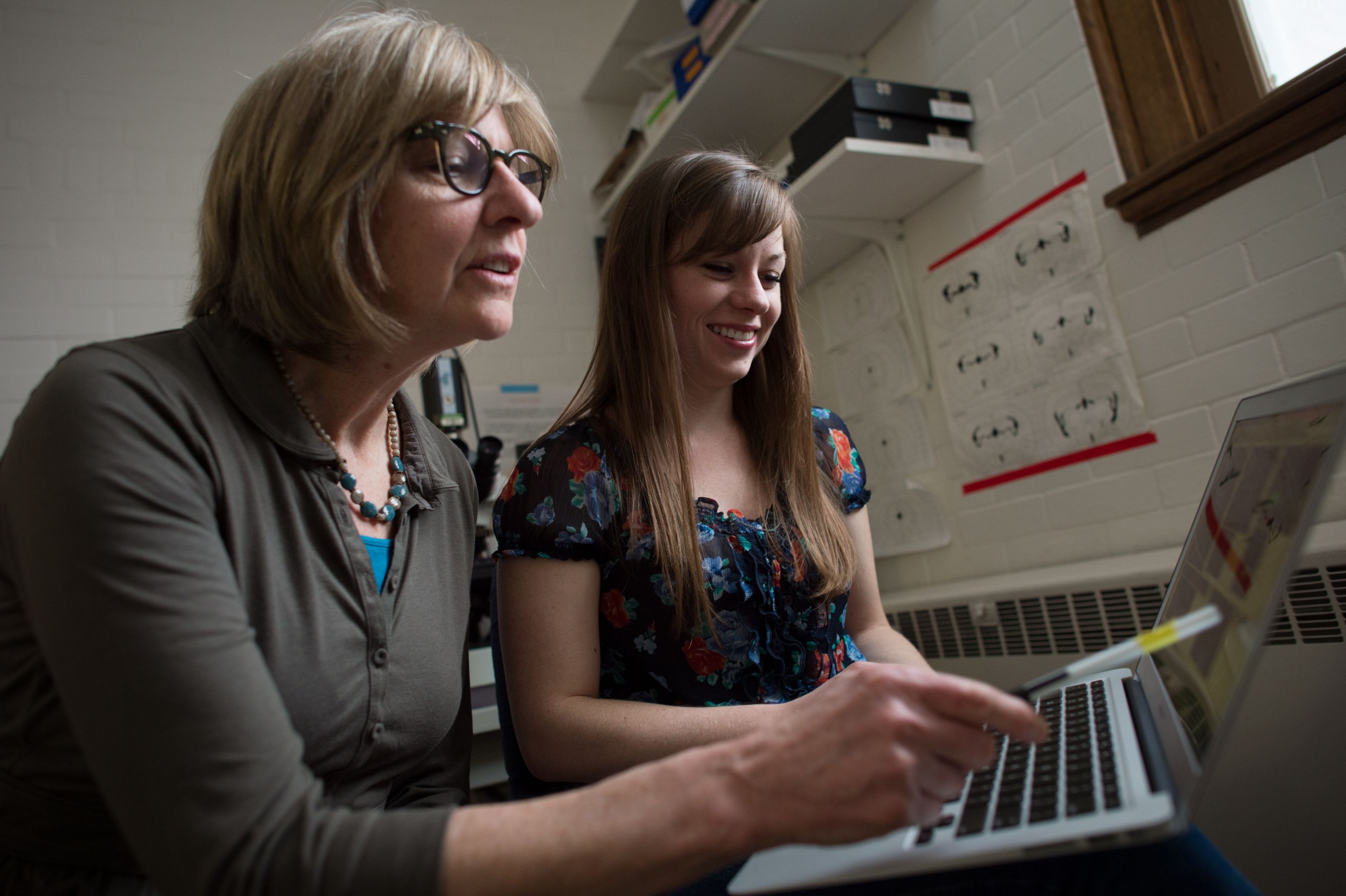 The Human Biology & Pre-Health Advisors meet with students who have declared the Human Biology major and advise them for both degree/graduation planning and pre-health requirements and planning. They also meet with pre-health students who have declared any major other than Human Biology and advise them on pre-health requirements and planning only.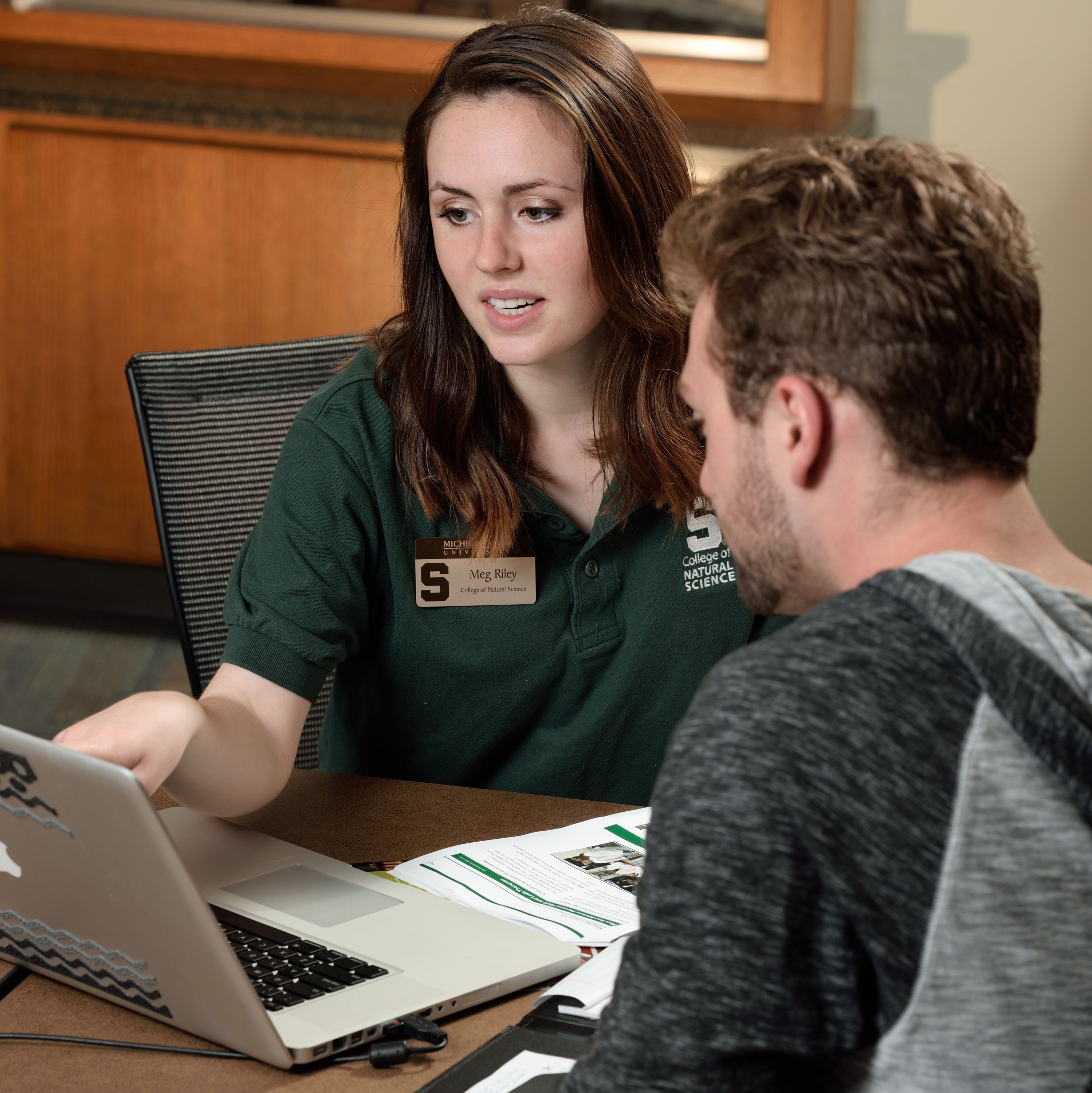 The Pre-Health Peer Advisors provide the perspective of upper-class pre-health students in assisting other students with a variety of advising needs, such as exploring co-curricular activities, major exploration, pre-health prerequisites, and application preparation.

PPA Email: NatSci.Preprof@msu.edu
PPA Phone: 517-884-6841
PPA Appointments: Schedule an appointment with a PPA using the Advising Appointment System.

Senior Pre-Health Peer Advisor: Stacy Vo
I am a senior on the pre-dental track studying Human Biology with a minor in Entrepreneurship and Innovation. Being involved and active with my extra-curriculars have helped me developed numerous amount of connections within the professional healthcare field. I am the President of Volunteers Around the World, Treasurer of Pre-Dental Club, and a member of the following student organizations: Global Brigades, Spartans Abroad Global Ambassadors, and Spartans Rebuilding Michigan. I have been on dental outreach trips to Guatemala and Nicaragua and will be leading a trip to the Dominican Republic this upcoming spring. I have also participated in a study abroad program called Land of Fire and Ice in Iceland. While this is my second and final year working as a PPA, I am also an Undergraduate Learning Assistant for PHY 251 and previously spent two semesters as an ULA for BS 171; During the summer, I am a Surgical Dental Assistant at Lakeview Oral Surgery. I am also an Undergraduate Research Assistant in Dr. A.J Robison's lab in the Department of Physiology and Neuroscience Program studying the brain's transcriptional underpinnings of behavioral responses to stress. During my free time, I love to weight-train, feed my shopping addiction, cook, travel, and hang out with my friends. Even though I'm very knowledgeable about the DAT and dental school, I still know about the other preprofessional tracks so I am here to answer any questions regarding applications, admissions tests, or classes. Feel free to schedule an appointment with me, I look forward to meeting you!
Pre-Health Peer Advisor: Anees Manchala
I am a junior on the pre-med track majoring in Human Biology and minoring in Global Public Health and Epidemiology as well as Health Promotion. Apart from completing the various requirements necessary to graduate and continue on the pre-professional track, I am also involved in a variety of extracurricular activities. Throughout my time at MSU, I have volunteered at both of the local hospitals, Sparrow and McLaren. I am in the External Committee of Spartans Rebuild Michigan and a member of Tower Guard. I am also an Undergraduate Research Assistant in the Department of Psychology where I further investigate how sleep affects memory and learning. I have worked as a Resident Assistant for the New Student Orientation and interned for a Mortgage Company. All of these experiences have connected me to many people within the various healthcare fields. I am planning on going to medical school after taking a gap year in order to gain more experience and avoid burnout. In my free time, I enjoy binge-watching Youtube videos and Netflix shows, drinking bubble tea, napping, exploring different places, dancing and hanging out with my friends and family. Please feel free to schedule an appointment with me if you have any further questions about any of the pre-professional tracks. I would love to meet you!
Pre-Health Peer Advisor: Holly Wright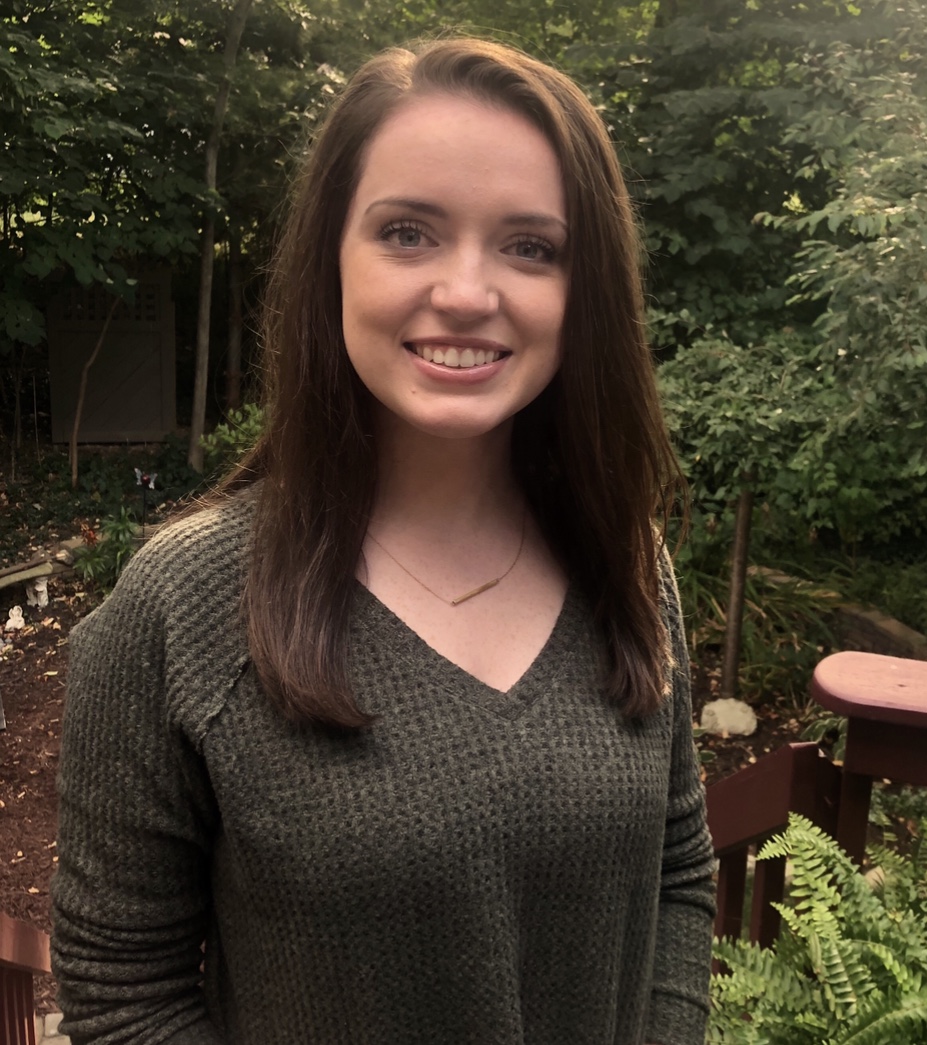 I am a junior majoring in Genomics and Molecular Genetics on the pre-medical track. In addition to the requirements of degree, I am also involved with a number of co-curricular activities. I volunteer at Sparrow and McLaren. At Sparrow, I was a volunteer in the Mother-Baby ward and at McLaren I volunteer in the PT/OT clinic. For the past two years, I was a student working for the State of Michigan in the Department of Insurance and Financial Services. In addition to those co-curricular activities and being a PPA, I have been involved in a research lab on campus in the Pharmacology and Toxicology Department. As a member of the research lab, I have been able to work on a number of projects. Having a variety of different extracurricular activities has helped connect me with so many different people and led to many other opportunities. In addition to those commitments, I also enjoy cooking and baking, hanging out with friends, and traveling. I look forward to meeting you and please feel free to schedule an appointment with me!
Pre-Health Peer Advisor: Steven Li
I am a pre-med senior who is double majoring in Neuroscience and Psychology and double minoring in Chinese and Cognitive Science. I took the MCAT in May 2019 and will be applying for medical school. I am the parliamentarian for Phi Sigma Pi National Honor Fraternity. Through my fraternity, I often tutor underprivileged kids in the Lansing area through our philanthropy called Help a Willing Kid (HAWK) Foundation. I am also a member of Neuroscience Club and The Spartan Pre-Professional Club. I have volunteered at McLaren and Sparrow Hospitals. Along with this position as a PPA, I am going to be an Undergraduate Learning Assistant for PHY 251 and a student supervisor for RHS in Brody neighborhood. I will also be doing research concerning pharmacogenomics through the Honors College and Psychology department. In my free time, l enjoy binge-watching Netflix, napping, procrastinating, cooking/baking, drawing, attending the Izzone, and chasing down Sparty to get a photo with him. I have learned so much over the years about what it is like to be a pre-professional student that I would love to share it with you so feel free to schedule an appointment with me!