Advising
The Undergraduate Academic and Student Affairs Office empowers students to achieve their academic and professional goals within a global and diverse community.

Scheduling Advising Appointments

Current MSU students can schedule an appointment with one of the human biology/preprofessional or the preprofessional peer advisors by clicking the "Schedule an Appointment" link on the right-side of the screen. You can find our appointment availability by selecting "Natural Science Advising", and then selecting the appropriate major/interest (i.e. Human Biology, Pre-Medical,
Pre-Dental, Pre-Optometry).

All of our availability for appointments is listed on the Appointment System for 2 weeks out, so if you do not see any appointments available it means that our appointments for the next 2 weeks are already booked.

We open up more appointments on Monday's, so check back to see if appointments have been canceled or more have been added.
*Prospective/Transfer Students and MSU Graduates can make appointments by calling 517-355-8419.

Human Biology & Preprofessional Advisors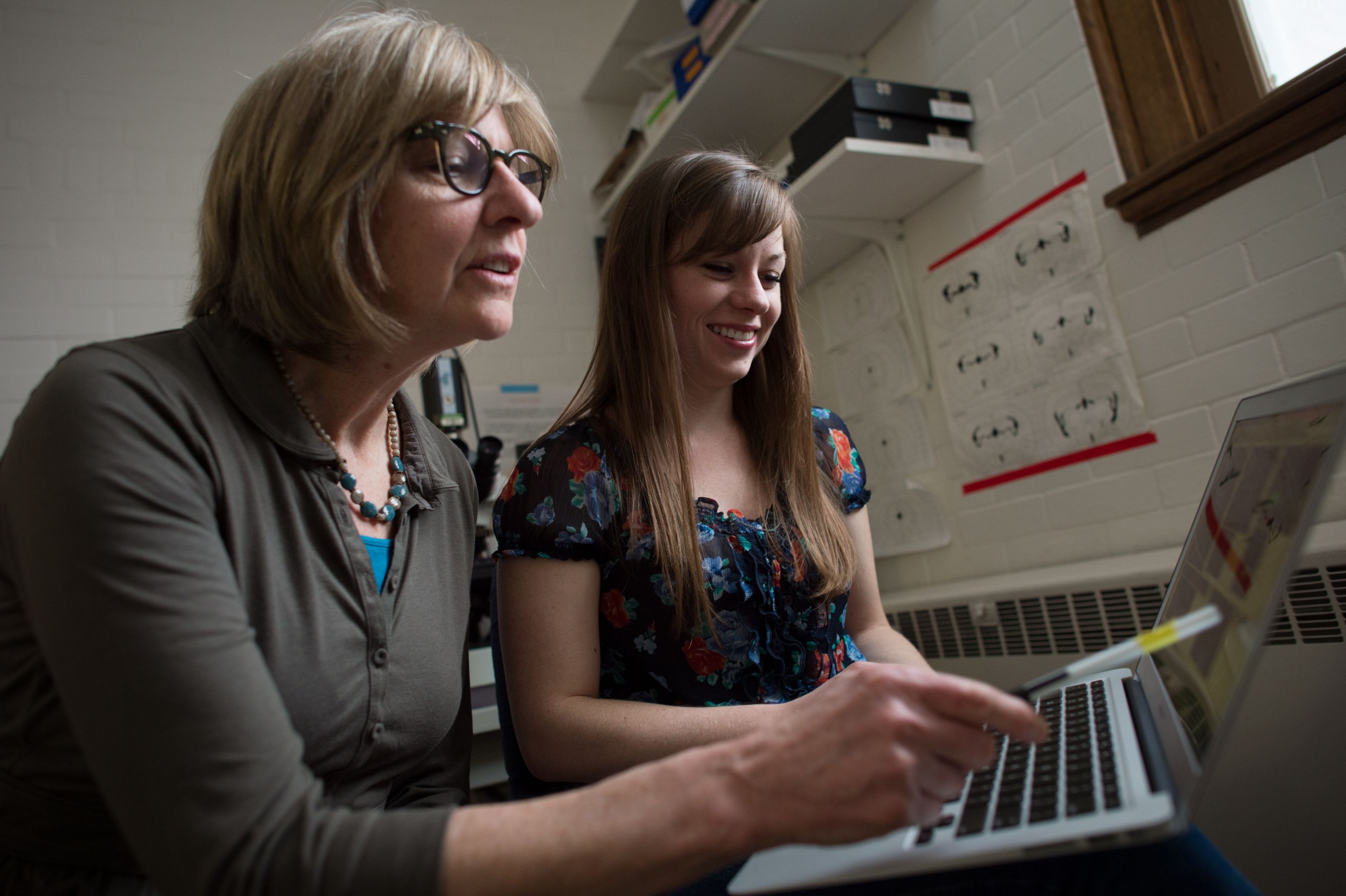 The Human Biology & Preprofessional Advisors meet with students who have declared the Human Biology major and advise them for both degree/graduation planning and preprofessional requirements and planning. They also meet with preprofessional students who have declared any major other than Human Biology and advise them on preprofessional requirements and planning only.
Preprofessional Peer Advisors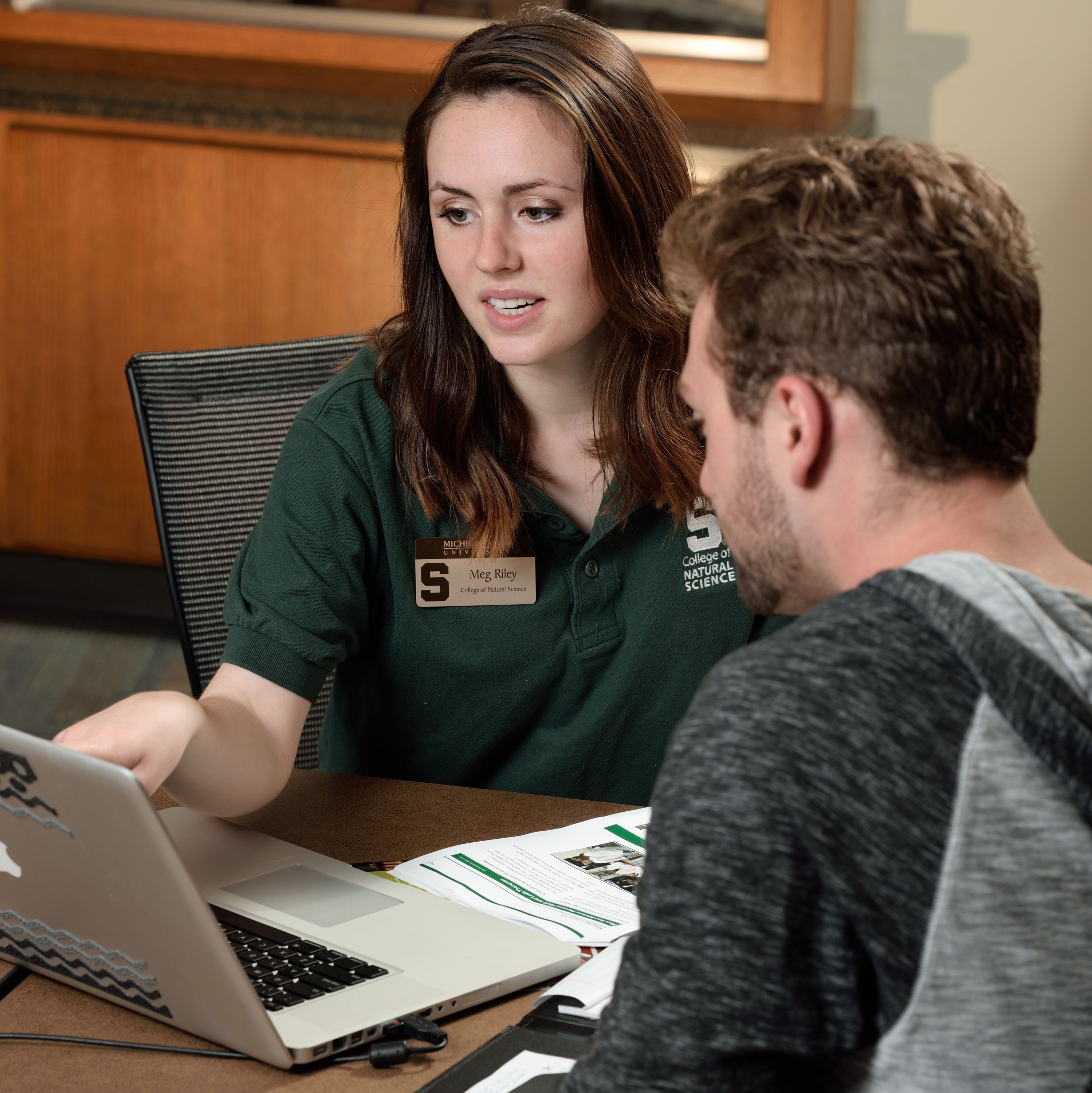 The Preprofessional Peer Advisors provide the perspective of upper-class preprofessional students in assisting other students with a variety of advising needs, such as exploring co-curricular activities, major exploration, preprofessional prerequisites, and application preparation.

PPA Email: NatSci.Preprof@msu.edu
PPA Phone: 517-884-6841
PPA Appointments: Schedule an appointment with a PPA using the Advising Appointment System.

Senior Preprofessional Peer Advisor: Anna Risukhina
I'm a pre-med senior studying Human Biology and Psychology, and I have a minor in French. Outside of successfully juggling various degree requirements, I am also involved in other activities on and off campus. I have volunteered both at Sparrow Hospital and through student organizations, and I'm a traveling team member on the MSU Fencing Team. In addition to working as a PPA, I also work in the MSU Union and for the Fulbright FLTA Program in the summers. I have done research concerning enterprise social media through the Honors College. While all of that sounds like a lot, I still enjoy all the things college students enjoy: binge-watching Netflix, hanging out with friends, procrastinating, playing video games, napping, and having the usual existential crisis. This is my third year as a PPA, so don't be afraid to make an appointment for any questions or concerns!
Senior Preprofessional Peer Advisor: Bhumi Patel
I'm a senior majoring in Human Biology and minoring in Bioethics and Health Promotions. I also do a variety of extracurricular activities. I am the secretary of Health Without Borders, and a member of Coalition of Undergraduate Indian Students. These clubs connect me with medical school professors, students, and faculty. I also participate in off-campus activities such as being a youth leader at my local temple. I am planning on going to medical school but taking a gap year to get my Masters in Public Health. Schedule an appointment with me if you have any questions about public health, medical school, or other graduate and professional programs.
Preprofessional Peer Advisor: Bernie Barden
Hi! I'm a senior studying Physiology on the premedical track. I am applying to medical schools in summer 2018 and will be taking the MCAT in June 2018. I am involved with the Drew Scholars Program and have served as Vice President in the Drew Student Organization. I have done volunteering at both McLaren and Sparrow Hospitals, working in the Emergency Department. I have also been a part of many different community service and volunteering opportunities such as working at elementary schools and facilitating a safe Halloween for children in the East Lansing/Lansing area. I am also involved with Delta Kappa Epsilon Fraternity, where I've served as a rush chair. In my free time, I enjoy playing Intramural Sports and playing Fortnite.
Preprofessional Peer Advisor: Stacy Vo
I am a junior on the pre-dental track studying Human Biology with a minor in Entrepreneurship and Innovation. Being involved and active with my extra-curriculars have helped me developed numerous amount of connections within the professional healthcare field. I am Vice President of Volunteers Around the World, a member of the Pre-Dental Club, Global Brigades, & Spartans Abroad Global Ambassadors. I have done dental outreach trips to Guatemala and Nicaragua as well as studied abroad in Iceland. Along with this position as a PPA, I am an Undergraduate Learning Assistant for BS 171 and work as a Rover Dental Assistant at Okemos Family Dentistry and as a Surgical Dental Assistant at Lakeview Oral Surgery. I am also an Undergraduate Research Assistant in the Department of Kinesiology's Health Behaviors & Cognition Lab (HBCL). During my free time, I love to weight-train, shop, cook, travel, and hang out with my friends. My passions are fitness and fashion, as my whole life revolves around it. Even though I'm very knowledgeable about the DAT and dental school, I still know about other preprofessional tracks so I am here to answer any questions regarding applications, admissions tests, or classes. Feel free to schedule an appointment with me, I look forward to meeting you!