I am preprofessional and I: changed from Pre-Med to Pre-Dental
When I came in as a freshman, it seemed like everyone already had his or her life figured out. Coming in undecided was intimidating. I was nowhere near ready to declare my major let alone what I wanted to do with it. I always felt inclined to go into medicine. I wanted to help people and I liked science, so Pre-med seemed like the obvious choice. It stayed that way for 3 years. I went through all the motions and, while I did have a passion for science, nothing seemed to click for me when it came to medicine. I just felt like it was what I HAD to do with my degree. When summer 2016 had rolled around, I had gotten the job as a preprofessional peer advisor. During my training, I learned so much about dentistry. I had never given the field much thought. The more I learned, the more I liked it, and the more I wanted to go into it.
Aside from being exposed to dentists every 6 months, I had no shadowing or experience in the field. That all changed when I signed up for an American Student Dental Association Pre-Dental Workout at the University of Detroit Mercy. That seminar changed my outlook on my major, career, and life. I never had such a sense of belonging. We got to practice so many things and tour the school. I did not want to wait two more years. I wanted to be a dental school student now. I got more excited for my future than I had ever been when I was Pre-med. It felt like the perfect fit for me. I did not feel like I was memorizing a bunch of stuff all day long. I felt like an artist.
Deciding to change from pre-med to pre-dental was surprisingly easy. Many of the requirements were the same. In the end, I know I picked the field I will be more passionate about. Don't limit yourself because you think medicine is the only option. Get out and explore!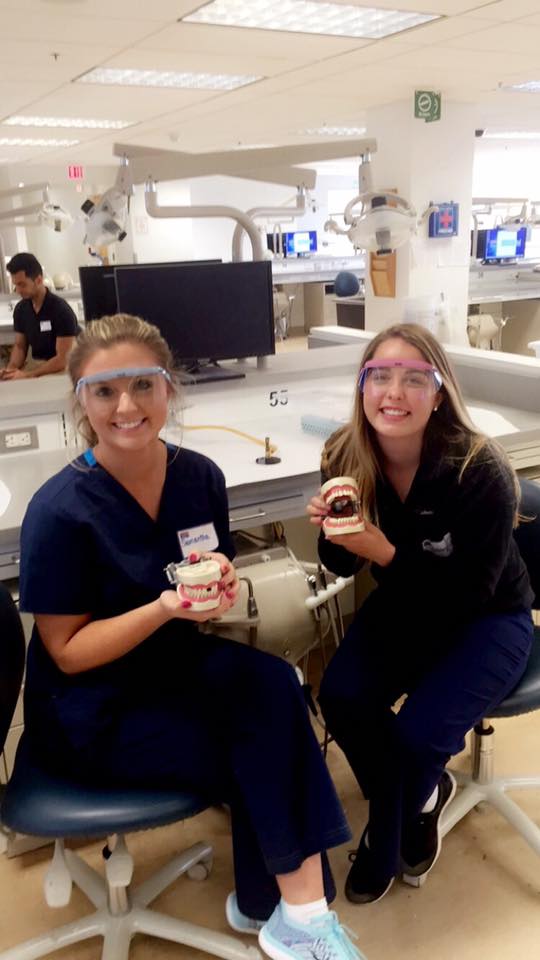 By Bailey