Med Schools: Secondary Applications
As of 11/01/18, I have completed 12 out of the 19 med school secondaries I received. I am not super psyched about completing the rest of them. That being said, I have acquired new knowledge that I want to share with you for your journey to medical school.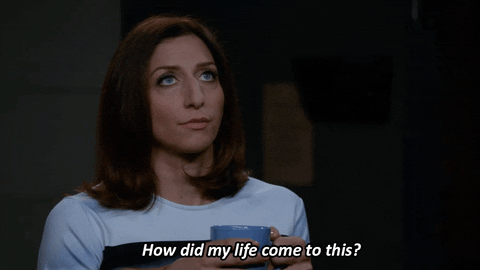 1. The amount of schools you send your primaries to = the amount of schools that send you their secondaries. With the exception of schools that have a specific GPA and MCAT minimum, pretty much all of your schools will give you a secondary application as soon as your primary application has been verified.
That's why I have 19 secondaries.
2. Make a list of all the secondaries you have received, what your logins for all of them are, and their deadlines. This will help you keep track of the applications you have and have not submitted. Also, pin and flag emails from your schools so you can always find them when beginning a new application, or going back to edit a previous one.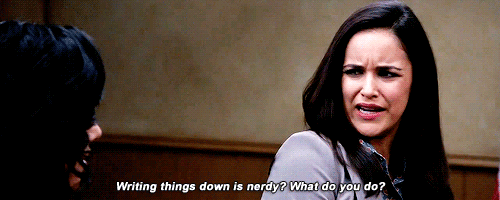 3. Many schools suggest that you submit your secondaries within two weeks of receiving them. Now, depending on your schedule and how many secondaries you have (most of them come pretty much at the same time), this might not be feasible for you. Start with schools that have the earliest deadlines, or start with those that you want to attend the most among them. (Ideally, you want to only be applying to schools that you see yourself attending, but there's no reason why you can't have favorites among favorites.)
4. Check your essays for grammar and spelling errors. Check again. Have someone else check them. Read them out loud to yourself (did they make any sense when you did that, or are you stumbling through a run-on sentence?). Read the sentences from the bottom up (are the sentences on their own cohesive and correct?). Check again. Go to the submit button, then freak out, and check another time to make sure everything is as perfect as can be.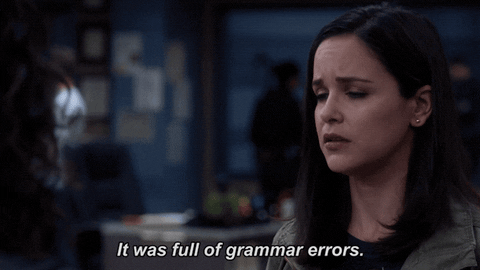 5. I promise you will feel better with each app you complete, and essays should become easier to write with each app as well.
6. Your plans to finish applications by a certain date may be derailed by exam weeks and other, unplanned nonsense. This will inevitably stress you out.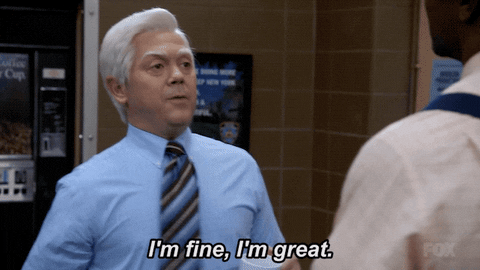 7. Some of your schools will have very similar, sometimes even identical, essay questions. But you still need to change what you write for each one, so as to suit the different schools and their character/word limits. This will sometimes drive you insane and make you forget English. Case in point, me:
(Let's just hope this isn't you during interviews.)
8. Even worse, some of your schools will ask you essay questions about a subject you already discussed (sometimes extensively) in your personal statement. If you have no other tale to tell, you are forced to put a new spin on what's been previously mentioned. Write your essays with the assumption that the committee members both have and have not read your personal statement. This is the Schrodinger's cat of med school application issues, and will drive you even more insane than having to reword the same essay for different schools.
9. That all being said, you should finish your applications waaaaay before their deadlines, since acceptances are on a rolling basis.
10. This is how I picture admissions committees look at applicants when considering who gets in and who doesn't.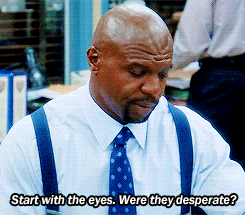 Good luck guys, try not to be too desperate.
By Anna