Taking a Gap Year
Throughout our careers as students, we are encouraged to go, go, go. In high school, we are prepped for going right off to college after graduation. In college, we are prepped to graduate as soon as possible. We are told to take around 15 credits a semester or to take summer courses, in order to graduate in four years. Then, before college is even over we have to start applying for jobs or graduate school. We have been constantly prepping for our future since we entered kindergarten, no break in sight. But what if you wanted a break before entering a rigorous graduate program for medicine, pharmacy, or dentistry? Or worse, what if you didn't get in on your first application cycle? That means something we hardly hear about: a gap year.
I had never considered taking a gap year. I was dead set on going right into graduate school as soon as I received my bachelor's degree. At first, that meant medical school, but then it meant physician assistant (PA) school. I decided to do PA school fall of my sophomore year. This meant I had to play a lot of catch up. Being premed, I already had quite a few requirements for PA school completed and also scheduled for that school year. When spring and scheduling for my junior year came, I crammed the rest of my requirements into my junior year. I took a Patient Care Technician class that summer to begin my direct patient care hours for PA school. I volunteered through the Pre-PA Club and at Sparrow, and in my junior year, I added on being a Certified Nurse Aid at McLaren Greater Lansing and an internship at an Internal Medicine office. After junior year, I took the GRE and began the CASPA application. However, as summer progressed I began to see that PA school right after undergrad might not give me the time to be the most competitive applicant.
For one, I did not have enough patient care hours. I could have gotten them if I had more free time, but over the summer I had another job (this one!), and I was studying for LB 270: Medical Terminology and the Graduate Record Exam (GRE). So that was problem number one.
Another was that at this point, I was exhausted. I hadn't had a break longer than three months in years and had done a lot during the past school year. The thought of having to go straight into school after graduation for 2 more years with no break started to be too much. I thought about a gap year for a good month and then began running it by people. Friends and advisors were supportive and I was told that there wasn't anything shameful in a gap year. My parents weren't convinced though, so I applied to two schools anyway. One didn't accept my internship as patient care hours, and another started in the middle of MSU's finals week. It was official: I was set to take a gap year.
During my gap year, I plan on doing a couple things. I want to relax and rediscover my creativity that was stifled from so many classes of critical, fact-based thinking. I want to volunteer more or go on a mission trip. I'm going to work while living back at home to save up money. I'm going to focus on improving my neglected mental and physical health. I'm going to spend more than a few months with my cats, too! At this point in my life, all of that sounds wonderful. I still feel guilty and like I've failed when I think about taking a year off, but I don't regret it. Slowly, I am coming to terms emotionally with taking an alternate route than the one I had planned on for so long. This decision might not be the best for everyone, but it is the best one for me.
If anyone is struggling with the possibility of a gap year, don't hesitate to reach out! I would be happy to even just listen to your concerns or thoughts. Or if you aren't struggling and just want to bounce ideas around about what to do during a gap year, I'm here for that too!
Remember, there is no ideal plan or timeline. Don't let what everyone else seems to be doing influence your decisions or how you see yourself!
To learn about the benefits and things you can be doing during a gap year, visit the 10 Good Reasons to Consider a Gap Year page.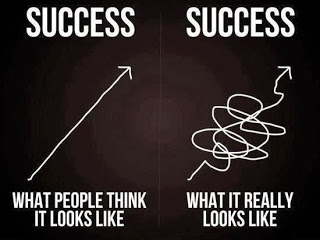 By Jillian