Writing Personal Statements
As you guys may or may not have read on our website, a personal statement is pretty important. It is a way to show schools your personality, strengths, beliefs, and values, and how the qualities and characteristics you possess make you a good candidate as a health care provider. Personal statements tell the schools you apply to why you want to be in your field of interest. It is also your first (and sometimes only) opportunity to sell yourself.
Without further ado, I will provide you with the sort of things you should be including in your personal statement - but because I'm me, I will do so with GIFs.
1. Discuss WHY you are interested in your chosen profession
Schools want to know what your motivation is for the career path you're planning on, and if there are any events, people, and/or experiences that reinforced your interest. AVOID CLICHES ("I love helping people"). Ask yourself what you've done personally to convince yourself that you want to be in this field. Discuss any humanitarian activities, as being a health care provides means a lifetime of giving back to society, one way or another.
2. Consider discussing individuals or incidents that have shaped your life

That being said, avoid referencing your high school or childhood days. Professional programs want to know why you chose this career as an adult.
3. ELABORATE upon extracurricular activities such as volunteering or work, which you have listed in your application

AVOID re-listing these activities. Instead, use this opportunity to give new information about your involvement which is not listed elsewhere. Focus on noteworthy activities. Describe your involvement in such a way that implies you have the characteristics necessary to be a good health care provider. Talk about how much you were contributing, what you learned, and the personal satisfaction you gained. What was the personal impact of these activities?
4. Consider personal qualities that have been developed and/or enhanced through such involvement
Describe, rather than tell, your experiences so the reader concludes the qualities you are trying to show. (ie. DO NOT WRITE THINGS LIKE, "I'm a smart and compassionate person".) Consider the following questions: What did you learn? How has this reinforced your interest in your chosen profession.
5. Use this as an opportunity to answer any perceived questions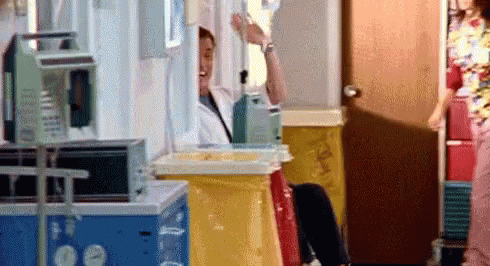 You can use the space provided to explain any academic irregularities, like failing a semester or withdrawing for some time (medical or otherwise). Do not use the entire space to discuss grades, since that is not the most important part of your personal statement. Instead, briefly explain the nature of the situation, accept responsibility for your academic record, and move on with your personal statement.
6. Avoid writing about your personal philosophy
If done improperly, you may come off as being narrow-minded or intolerant to different opinions, and your statement may not come off as sincere. Weigh the pros and cons before including this in your statement - your philosophy may be better discussed at the interviews rather than on paper.
7. If you have a non-traditional background, use it to your advantage
If you are returning to school after a significant gap in time, explain why your career change is a well thought out decision. Focus on the positive impact of what you are currently doing, and describe how medicine will fill any gaps in what is missing.
8. Be confident!
Download the Personal Statement Questionnaire for more assistance with identifying and developing elements you want to include in your finalized personal statement.
If you are applying to schools that do not participate in an application service, be sure to include a brief discussion of your interest in the school and its program.
This statement must be well written with an introduction, body, and conclusion. Do not expect your first draft to be the final product. Have the statements read and reviewed by multiple people.
Take advantage of the consultants in the "Writing Center" in 300 Bessey Hall.
Call (517) 432-3610 to schedule an appointment.
The campus grammar hotline (517) 432-1370) can also be consulted for current information of proper grammar usage.
When writing the statement take advantage of the maximum number of characters allowed. If you are submitting an application through a service (i.e. AMCAS), do not express an interest in a specific health professional school. (Your application may not be very successful if MSU-CHM reads about your strong interest in U of M.)
Maximum characters by application service:
| Profession | Application Service | Maximum Character Count |
| --- | --- | --- |
| Allopathic MD | AMCAS | 5,300 |
| Dental DDS & DMD | AADSAS | 4,500 |
| Occup. Therapy | OTCAS | 7,500 |
| Osteopathic DO | AACOMAS | 4,500 |
| Optometry | OptomCAS | 4,500 |
| Pharmacy | PharmCAS | 4,500 |
| Physical Therapy | PTCAS | 4,500 |
| Physician Assistant | CASPA | 5,000 |
| Podiatry DPM | AACPMAS | 4,500 |
| Public Health | SOPHAS | 1,500 |
For sample Personal Statements refer to: www.examkrackers.com/mcat/MCAT-EssaySamples.aspx
By Anna