Michigan Environmental Science
Study Away Michigan: Explore Lower & Upper Peninsulas!
NOT RUNNING UNTIL 2019; CHECK HERE FALL SEMESTER FOR DETAILS.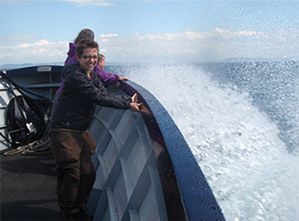 WITNESS forests that were here before Columbus
SPOT Michigan animals; identify plants
CRUISE Lake Michigan and Lake Superior
PADDLE a kayak. Take stream samples, compare water quality indicators
CLIMB wind-swept sand dunes
RAPPEL down into a U.P. copper mine
APPLY field ecology skills to assess ecosystem biodiversity and habitat quality
EARN 6 CREDITS: NSC 476 + Lab (BS172, ISB208L) or NSC 490 (Ecology Research Design)
MORE INFO
GET MORE INFO from Course Leader
Prof Chuck Elzinga, BioScience elzingac@msu.edu
or NatSci Study Away lienhart@msu.edu
SCHEDULE YOUR INTERVIEW NOW!
ESTIMATED COSTS
Program Fee: $900*
Tuition: (6 credits @ your current level)
Personal Expenses: $300
*2018; 2019 fees TBD