Orlando Science Behind the Scenes
One Week - Winter Break
Winter Break 2019: December 14 - December 21, 2019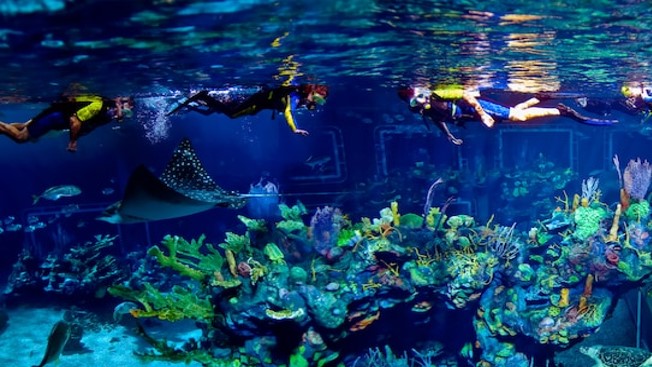 GO BENEATH THE SURFACE "The MAGIC" is really science and technology!
THINK about Conservation, Sustainability & Environmental Science.
MEET SPECIALISTS caring for wildlife in Animal Kingdom and marine animals at Epcot – get an insider's look at conservation, animal nutrition and medicine, animal care and behavioral studies.
SNORKEL with thousands of sea creatures, including sea turtles, angelfish, eagle rays and sharks.
DELVE into forensic science, collecting and documenting key evidence to solve cause of death in humans and animals.
TASTE FOOD FROM THE FUTURE WDW researchers are transforming agriculture with hydroponics, aquaculture and other biotechnologies.
EARN 3 CREDITS: NSC 390 NatSci Special Problems.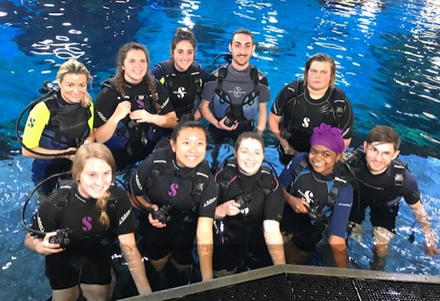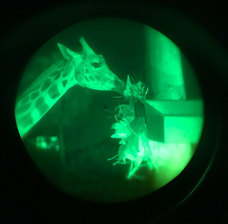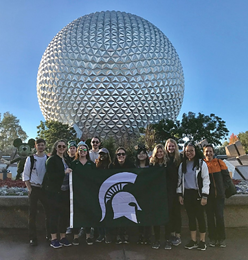 MORE INFO
GET MORE INFO
Diana Bello-DeOcampo, Instructor bellodia@msu.edu
APPLY ONLINE natsci.msu.edu/study-away-application
SCHEDULE YOUR INTERVIEW NOW!
ESTIMATED COSTS
Program Fee: $2,195
Tuition: (3 credits @ your current level)
Personal Expenses - airfare to Orlando
Fee covers lodging, daily meal plan, bus to/from Orlando Intl Airport, educational tours, park passes/entrance fees at Walt Disney World and SKELETONS: Museum of Osteology.