MSU chemist receives $1.9 million NIH grant for antifungal research
Release Date: Feb 12, 2023
Listen to article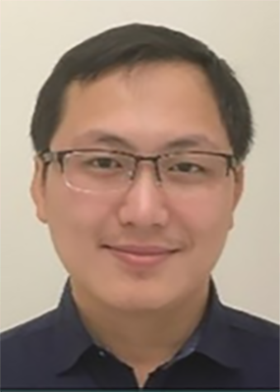 Michigan State University chemist Tuo Wang was recently awarded a 5-year, $1.9 million National Institutes of Health (NIH) R01 grant. The funds will support the development of solid-state nuclear magnetic resonance (ssNMR) technology that allows enhanced understanding of the nanoscale structure of the fungal cell wall to promote development of antifungal therapeutics.
Invasive fungal infections—for example, those happening to the lungs, kidneys, brain—have emerged as a major threat to human health, with high occurrence and mortality. The cell wall, which is the carbohydrate-rich armor covering the surface of fungal pathogens for protection and survival, is a promising target for antifungal drugs. Such efforts have been hindered by our inadequate knowledge of its molecular organization.
Wang and his team will address this challenge by determining how the fungal cell wall is restructured when treated with antifungal drugs such as echinocandins and nikkomycin. The three prevalent pathogens to be investigated are Aspergillus, Candida, and Cryptococcus, which cause more than 1.6 million life-threatening infections worldwide each year, with a high mortality of 20-95 percent even after treatment.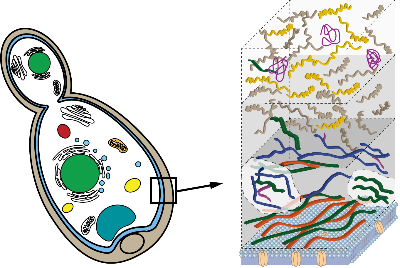 "The unique capability of our technique is that we are analyzing living cells, without any procedure to perturb the native state and integrity of the intact cells," said Tuo, an associate professor and Carl H. Brubaker, Jr., Professor in the Department of Chemistry within the MSU College of Natural Science. "The technique provides atomic-level information to understand how the numerous forms of carbohydrate and protein polymers associate with each other to form the protective cell wall layer."
The methods to be developed in this project will push the limit of cellular structural analysis. The team will identify the mechanisms of how fungal pathogens rebuild their armor to survive through currently available antifungal treatments, which will guide the design and search of antifungal agents with improved efficacy and higher safety.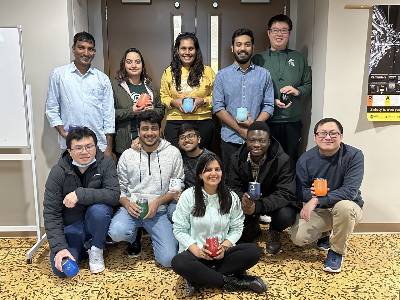 Wang and his lab have been developing ssNMR techniques and databases to enable the analysis of complex carbohydrates. Such techniques have been recently applied to the structural characterization of plant tissues, alga and pathogenic fungi to solve important biological problems related to biorenewable energy and human health. These research efforts have resulted in many exploratory publications and attracted $6 million in grants from the NIH, the U.S. Department of Energy, the National Science Foundation and other funding agencies over the past five years.
MSU's Max T. Roger NMR facility provides a state-of-the-art platform for conducting these structural studies. The facility, which is home to 11 high-field NMR instruments with leading capabilities, has recently been expanded and upgraded, with significant support from MSU.
Banner image: Illustration of invasive fungal infection to lungs. Credit: Adapted from Latge and Chamllos, Clin Microbiol Rev 2020