News
Welcome to the NatSci news page! Check back often to learn about the latest innovations, discoveries and accomplishments of our faculty, staff, students and alumni.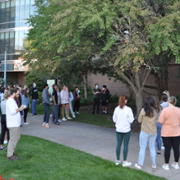 October 19, 2021
MSU has one of the most beautiful campuses in the Midwest. This time of year, it's common to see students, staff and faculty gazing at the spectacular trees, in awe of the beautifully colored leaves changing from green to fiery red, yellow and orange. Not everyone observing this beautiful natural phenomenon are doing it simply for their own personal enjoyment. Around 400 students in two sections of introductory biology are observing the changing of the leaves as part of a project that studies autumn tree phenology—the study of recurring natural events, such as color change in leaves, migrations of birds and butterflies, and hibernation in many animals.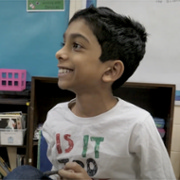 March 29, 2021
In a recent edition of The Conversation, Joseph Krajcik, MSU Lappan-Phillips Professor of Science Education and director of the CREATE for STEM Institute, along with MSU colleague Barbara Schneider, John A. Hannah Chair in the College of Education and the Department of Sociology, share their findings around project-based learning and how it expands students' understanding of scientific concepts and their social-emotional skills.