Christoph Benning elected Senior Member of the National Academy of Inventors
Release Date: Feb 11, 2022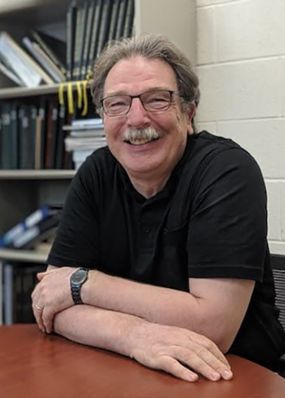 Christoph Benning, director of the MSU-DOE Plant Research Laboratory (PRL), was elected a Senior Member of the National Academy of Inventors (NAI).
Benning is among 83 academic inventors to be elected to the group in 2022. This new class of senior members consists of faculty, scientists and administrators from 41 NAI member institutions and research universities. They are named inventors on more than 1,093 issued U.S. patents.
These members are proven innovators, bringing positive impact to the real world. They show success in patenting, licensing and commercialization, as well as mentorship and education.
"Today, these Senior Members, on their path of prolific discovery, join the NAI innovation community," said Paul R. Sanberg, NAI president. "With the NAI Senior Member award distinction, we recognize and honor these innovators who are rising stars in their fields."
Benning, who is also a University Distinguished Professor and MSU Foundation Professor in the Department of Biochemistry and Molecular Biology in the MSU College of Natural Science, is well known for basic research on plant lipid metabolism, including work identifying and applying the WRINKLED1 gene. For this work, he shared the 2018 MSU Innovator of the Year award with John Ohlrogge, University Distinguished Professor Emeritus in the Department of Plant Biology.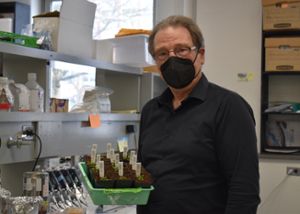 When the WRINKLED1 gene is naturally switched on, oil accumulates in the seed tissues of the plant. Former postdoc in Christoph's lab Alex Cernac isolated the gene, which later allowed scientists to engineer plants to accumulate oil in non-traditional tissues, such as leaves, and increase their overall oil production. This oil, known widely as vegetable oil, is essential for human nutrition and is a precursor for sustainable biofuel production.
"I'm greatly honored to become a Senior Member of the society," Benning said. "Translation of basic research into useful applications is gratifying for any researcher. What better goal can there be than one day seeing basic findings made in the lab applied to products beneficial to humankind."
Through the MSU Innovation Center, Benning holds several patents on WRINKLED1 with Christoph and/or John as an inventor.
Tom Herlache, a technology manager with the MSU Innovation Center, manages the patenting and licensing of Benning's inventions for MSU.
"Professor Benning has worked with companies to extend his groundbreaking research from the bench to crop plants," Herlache said. "He has been consistently great to work with. He is a supporter of technology transfer, and even participated on a faculty oversight panel for the MSU Innovation Center."
Benning, who is also a University Distinguished Professor and MSU Foundation Professor in the Department of Biochemistry and Molecular Biology in the College of Natural Science is the first from MSU to be named a Senior Member of the NAI.
"During his remarkable career Dr. Benning has achieved the rare trifecta of being an outstanding basic scientist, a first-rate academic administrator and an accomplished inventor at the forefront of translating academic research to the private sector, and a terrific role model and mentor for trainees and junior faculty alike," said Phil Duxbury, NatSci dean. "He is truly deserving of the high accolade of Senior Member of the NAI, and it is a pleasure to congratulate him wholeheartedly on this well-deserved recognition."
Former postdocs and graduate students in the Benning lab who worked on this research continue to work in the biotech industry.
"I am dedicated to training people who can succeed in biotech or academia, and I am proud that a number of my former mentees have succeeded in industry," Benning said.
To learn more about the NAI, visit https://academyofinventors.org/.
Banner image: Christoph Benning is well known for basic research on plant lipid metabolism, including work identifying and applying the WRINKLED1 gene. For this work, he shared the 2018 MSU Innovator of the Year award with John Ohlrogge, University Distinguished Professor Emeritus in the Department of Plant Biology. Credit: Kara Headley