MSU's Elise Zipkin receives Fulbright Senior Scholar Fellowship
Release Date: Oct 27, 2021
In November 2018, biology graduate students packed a classroom at Tel Aviv University (TAU) to learn advanced statistical methods from an American expert in the field. MSU quantitative ecologist Elise Zipkin led the session emphasizing how important those methods are to the students' own research.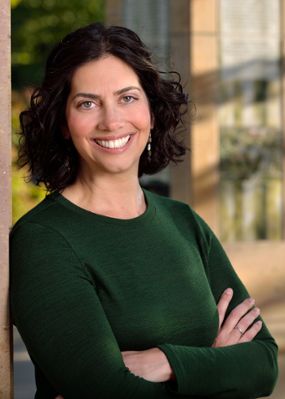 On the back of that successful visit, Zipkin has been awarded a Fulbright Senior Scholar Fellowship, which will send her to Israel for four months of research and teaching in 2022. With thousands applying every year, receiving a Fulbright Fellowship is a prestigious honor.
"I am thrilled to see Elise receive this well-deserved recognition," said Phil Duxbury, NatSci Dean. "This honor speaks not only to the significant contributions that Dr. Zipkin makes to her field, but also to the importance of collaboration—particularly in addressing global challenges—and training the next generation of scientists to carry on this critical work."
Teaming up with TAU professors Jonathan Belmaker, a biogeography specialist, and Ofir Levy, a scholar in microclimate prediction, Zipkin developed a research and teaching proposal that bridges their three disciplines.
"I have always dreamed of being a Fulbright Fellow, so this is a huge honor," said Zipkin, an associate professor in Integrative Biology and the Ecology, Evolution, and Behavior Program Director (EEB). "Because TAU students were so excited about that initial stats workshop, I felt the need to include a teaching component in my proposal. I want to share my expertise in ecological modeling with more Israeli students."
Zipkin plans to lead a series of four full-day workshops in Israel for graduate students that will build off the two-semester course series that she helped develop for EBB graduate students. MSU EEB's in-depth curriculum on statistical methods in modern biology is globally unique and includes Bayesian analysis, a method used to improve accuracy while allowing for uncertainties in data. Zipkin will focus the TAU workshops on Bayesian analysis, currently a hot topic in biological fields.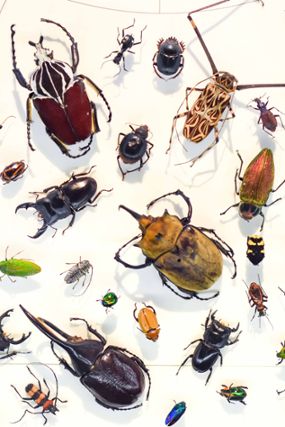 In addition to the workshops, Zipkin will expand on her past research and study how climate change affects ecologically and economically important insect species in the Middle East. Recent research suggests worldwide insect declines, so understanding the role of climate change could be illuminating, especially in Israel as the climate in Mediterranean biomes is changing more rapidly than other parts of the world.
Tel Aviv University's new Steinhardt Museum of Natural History is a crucial piece to the research project. The museum houses vast data archives and is constantly aggregating data from multiple sources across Israel and around the world. Zipkin will employ integrative modeling, a method her MSU lab uses often, and a way to combine more than one source of data into a single model.
"I'm looking forward to immersing myself in a new project, a new location, new sources of data and new analytical challenges," Zipkin said. "I'm hoping my Israeli colleagues and I can expand our individual research programs together."
Zipkin first applied and received the Fulbright fellowship in 2020. However, the pandemic, made it impossible to travel to Israel in 2021. She reapplied the following year and was accepted again.
"The Fulbright Fellowship is a once in a lifetime opportunity," Zipkin said. "Despite the many challenges that the pandemic has brought, I am determined to make this work in 2022."
Banner image: MSU quantitative ecologist Elise Zipkin has been awarded a Fulbright Senior Scholar Fellowship, which will send her to Israel for four months of research and teaching. Teaming up with Tel Aviv University (TAU) microclimate prediction scientists, Zipkin developed a research and teaching proposal that bridges their disciplines. Credit: Harley J. Seeley