Seed grants sow dazzling return on investment
Release Date: May 12, 2023
Listen to article
There are a lot of moving parts to scientific discovery: Inspiration. Knowledge. Data. Irony.
The journal Science reported that, in 2020, the chances of winning a National Science Foundation grant from its biological directorate—a major driver of basic biological research at American universities—have doubled, from 18 percent in 2011 to 36 percent in 2020.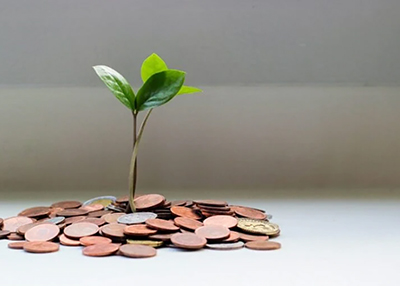 The irony part: Many scientists note that the quest to generate data often favors those who already have enough data to prove their fundability. And that means grants to get grants can be a game changer.
Ask Jason Gallant, integrative biologist in the Michigan State University College of Natural Science and leader of a recent NSF grant award of nearly $1 million for "A Tale of No Tail: Sperm Flagella Loss in Mormyrids."
Gallant and his MSU Electric Fish Lab had a burning idea to get better understanding of a gene they believed enabled mildly electric fish to shed their sperm's tail to conserve energy. But to do that, they needed to convince the NSF they could insert that gene into another species of fish to advance that research.
"It takes a lot to create knowledge," Gallant said. "You have to have proof to say you can do what you say you're going to do. The COVID crisis knocked us out of lab for almost a year and we wanted to pivot in a new and exciting direction."
Gallant received $10,000 from the Ecology, Evolution, and Behavior, or EEB, Program Seed Grant Initiative during the 2020-2021 fiscal year, the first year that EEB began offering such funding. The EEB grants that year, totaling nearly $65,000, supported a range of costs associated with launching competitive proposals for significant external resources, including new research collaborations envisioned by EEB members.
For Gallant's group, it meant being able to set up a program to get crucial preliminary data and proof they knew what they were doing.
"The EEB seed funding absolutely made the difference between getting this NSF grant and not getting this grant," Gallant said. "It enabled us to jump on an opportunity that may be a little high risk, but with a great reward."
Between 2020 and 2022, EEB granted approximately $160,000 in seed grant funding to 13 projects lead by EEB core faculty to help jump start new ventures. In its third year, the seed grant initiative awarded funding to six new projects totaling $87,248, again made possible with matching funds from AgBioResearch and BEACON Center for the Study of Evolution in Action.
"This is an excellent example how a relatively small investment can pay large dividends in the highly competitive world of research funding," said Doug Buhler, associate vice president for the Office of Research and Innovation as MSU. "The difference between being funded or not funded is often razor thin. Decisions turn on the smallest details. We have high expectations for our researchers and it's our responsibility to do our best to provide needed support to generate high quality proposals. EEB has done an excellent job of matching the available resources to strong science."
The EEB Seed Grants are the brainchild of Director Elise Zipkin, who listened to core faculty members eager for ways to jumpstart their competitiveness in obtaining external grants.
"EEB is made up of pretty competitive people who are eager to have an impact," Zipkin said. "We have been thrilled with the seed grant program, as it has helped so many people pivot to new areas of research and build strong collaborations. And we measure success not just with numbers. Numbers are good — but so is giving people resources to move exciting programs forward."
Not to mention the bonus of moving budding scientists forward. Heather Eisthen, IBIO professor, was able to hire three undergraduates with the $15,900 EEB seed grant she received in its inaugural year. "Mechanisms to Prevent Cheating in a Newt-Microbe Symbiosis" represents a new collaboration between the Eisthen and Heath-Heckman labs and Eisthen said, "the grant was critical in enabling us to get new projects off the ground without worrying about which of us was paying for what."
While grant submissions are still under review, the seed grants already have grown another variety of success. Eisthen reports all three students gave oral and poster presentations for their work and now are lined up for prestigious programs — one heading to Yale for graduate school, another provisionally accepted in medical school and the third accepted to a top physical assistant program.
"I know EEB isn't in the business of undergrad education but without the seed grant Elizabeth and I got we wouldn't have hired any of these students, Eisthen said. "That EEB seed money has had a big impact on the students we hired with it."
For more information, see how five early-stage proposals received their latest round of funding.
Banner image: Michigan State University's Ecology, Evolution and Behavior Program began a Seed Grant Initiative in 2020, and faculty members receiving them agree that these small investments make a big difference in leveraging more significant research funding. Credit: Derrick Turner, University Communications