Angela K. Wilson receives top award from national honor society for women in chemistry
Release Date: Sep 16, 2022
Listen to article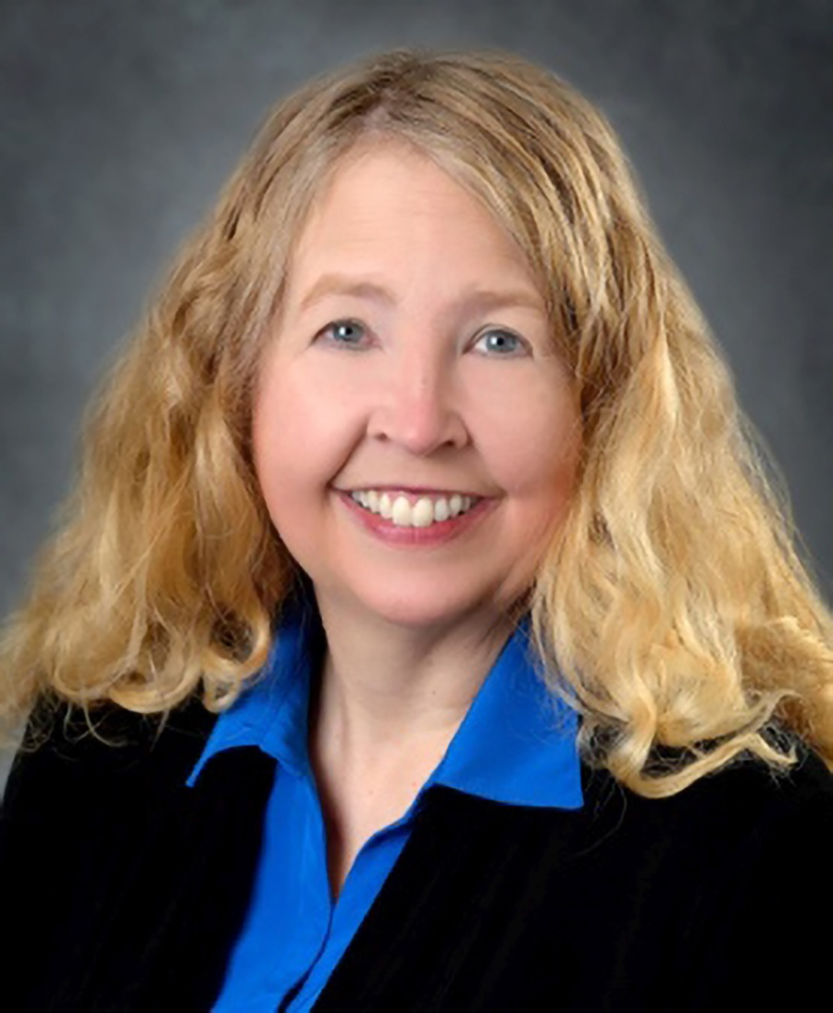 Angela K. Wilson, John A. Hannah Distinguished Professor of Chemistry at Michigan State University, is recipient of the 2023 National Honorary Member Award from Iota Sigma Pi, a national honor society for women in chemistry. The award is the organization's highest honor, bestowed triennially on an outstanding woman chemist for exceptional and significant achievement in chemistry.
Wilson, a professor in the Department of Chemistry in the MSU College of Natural Science (NatSci), is also NatSci associate dean for strategic initiatives and current president of the American Chemical Society (ACS). Her wide-ranging research includes the development and understanding of computational methodologies and studies in transition metals and heavy element chemistry, catalysis, protein modeling, drug design/understanding of disease, and environmental/green chemistry.
"I am humbled to win this award," Wilson said. "Prior awardees include four Nobel Laureates, with the first award given to Nobel Laureate Marie Curie, and the most recent (in 2020) given to Nobel Laureate Frances Arnold, so I am particularly honored. I am also very appreciative of the nominators and the selection committee."
Wilson was nominated for the Iota Sigma Pi award by Henry F. Schaefer III, Graham Perdue Professor in the Department of Chemistry at the University of Georgia and world-renowned computational chemist.
"Angela has made – and is continuing to make – extraordinary and exceptional achievements in chemistry; in research as well as in chemistry leadership," Schaefer said. "She is richly deserving of the award."
"We congratulate Dr. Angela Wilson on this prestigious and richly deserved recognition," said Phil Duxbury, NatSci dean. "Dr. Wilson's list of innovative science achievements is compelling in both depth and breadth, ranging from seminal contributions to the foundations of computational quantum chemistry to catalysis and drug discovery. Her contributions to science leadership are also remarkable, including serving as director of the Chemistry Division at the National Science Foundation and her current role as president of the American Chemical Society. It is inspiring to have Dr. Wilson as a member of our college and terrific to see this recognition of her outstanding impacts on the science community."
The award consists of $2,000, a certificate, and membership in Iota Sigma Pi with a lifetime waiver of dues. The award will be presented at the Iota Sigma Pi Triennial Convention in June 2023 in Chicago. A banquet will be held where Wilson will accept the award and present a summary of her work.
Banner image: Iota Sigma Pi is a national honor society for women in chemistry that promotes the advancement of women in chemistry by recognizing women who have demonstrated superior scholastic achievement and high professional competence. The society, which as was founded in 1902, has more than 11,000 members and 46 local chapters in various colleges, universities, and metropolitan areas.