First EEB postdoctoral fellows bring accomplishment, ambition
Release Date: Apr 6, 2021
Three stellar early-career scholars bringing multi-disciplinary scientific exploration, collaboration and community engagement will be the first MSU Presidential Postdoctoral Fellows in Ecology, Evolution, and Behavior.
Cinnamon Mittan, Daniela Palmer and Olivia Smith will be the first cohort of the fellowship, created to increase the breadth and potential of research embracing ecology, evolution and behavior at MSU, announced EEB Director Elise Zipkin. They will begin their work in the 2021-2022 academic year.
"The MSU EEB community is thrilled to have landed outstanding researchers who also have a passion for building community and contributing to equity and inclusion in science," Zipkin said. "The MSU presidential postdocs will catalyze new research projects across a diverse set of labs, building bridges within and across EEB, which is a fundamental goal of the fellowship program."
The three candidates share strong track records of publications in high-impact journals such as Nature Communications and PNAS and a readiness to engage across disciplines.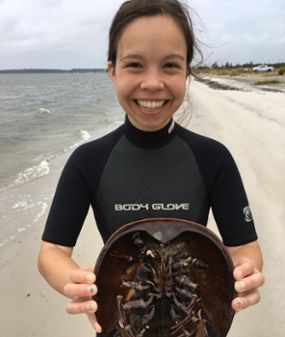 Mittan's research at MSU will focus on utilizing genomics and physiology to inform conservation of a critically endangered butterfly native to Michigan and southeastern United States. She is currently finishing her Ph.D. at Cornell University, where she served on a university-wide committee to rewrite Cornell's Title IX policy. She proposes building community across EEB by hosting a workshop aimed at providing historically underserved students with the resources and professional network to pursue research. Her work with faculty mentors Mariah Meek, Nick Haddad, and Sarah Fitzpatrick in the Department of Integrative Biology in the College of Natural Science (NatSci), will generate a new collaboration between main campus and the Kellogg Biological Station (KBS).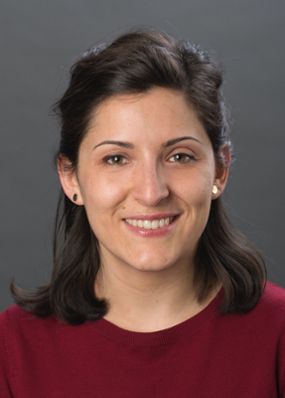 Palmer's research will focus on the genomic evolution of sex differences and the evolutionary processes that shape sex chromosomes. She is currently finishing a NSF Postdoctoral Fellowship at the University of Sheffield after completing her Ph.D. at the University of Chicago. Based on her experiences co-founding a chapter of the Society for the Advancement of Chicanos/Hispanics and Native Americans in Science (SACNAS), Palmer proposes organizing a working group for the EEB community to confront inequity and exclusion in science, and work toward building a STEM community that values its members and serves their diverse needs and interests. Her work will leverage the genomic and evolutionary expertise of her mentors Emily Josephs in the Department of Plant Biology in NatSci and Fred Janzen (KBS director) in the Department of Fisheries and Wildlife in the College of Agriculture and Natural Resources (CANR).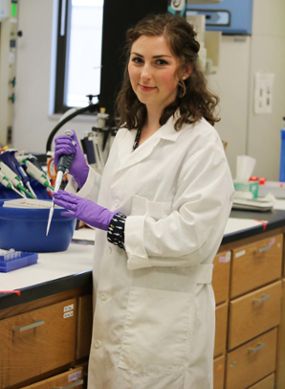 Smith's research will focus on how the environment shapes the probability of zoonotic pathogen spillover in agricultural ecosystems across a network of cherry farms. She is currently finishing a postdoc at the University of Georgia, having completed her Ph.D. at Washington State University. Using her experiences as a first-generation student from a low-income background, Smith proposes organizing an EEB-wide, student-led research group, bringing students together across departments to collaborate on research and create an environment where everyone can feel welcomed. Her work will bridge research programs between her mentors, Catherine Lindell in the Department of Integrative Biology in NatSci and Jen Owen in the Department of Fisheries and Wildlife in CANR, by examining sustainable approaches to manage birds that destroy crops and spread pathogens.
"The future of MSU and our world depends on excellence and diversity. These twin goals are being etched across our scientific disciplines, in part through investments in postdoctoral fellows selected from an extraordinary national pool and their exceptional MSU mentors," said Provost Teresa Woodruff. "I am incredibly proud of the leadership of the Ecology, Evolution, and Behavior group and look forward to meeting these world-changing postdocs and learning more about their world-changing research."
The MSU Presidential Postdoctoral Fellowship in Ecology, Evolution, and Behavior is funded through a joint effort initiated by the provost, the vice president for research and innovation, the graduate school, the College of Natural Science, the College of Agriculture and Natural Resources, and the College of Engineering. The aim of the new fellowship is to continue building academic excellence within the EEB program through innovative, integrative research and community service.
Gideon Bradburd and Marjorie Weber chaired the inaugural search committee, joined by Acacia Ackles, Kendra Cheruvelil, Charles Ofria, and Will Wetzel. The search for the 2022-2023 EEB presidential fellows will begin later in 2021. Additional information can be found on the EEB website.
Banner image: The Ecology and Evolutionary Biology graduate program was founded in 1986, with the first dual degrees awarded in 1989. Behavior was added to the name in the 1990s and the program was known as the Ecology, Evolutionary Biology, and Behavior (EEBB) for nearly 30 years. In 2020, the name was simplified to Ecology, Evolution, and Behavior (EEB). The core faculty of EEB have tenure homes in 12 MSU departments, bringing a diversity of interests and backgrounds.