News
Welcome to the NatSci news page! Check back often to learn about the latest innovations, discoveries and accomplishments of our faculty, staff, students and alumni.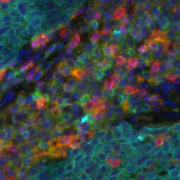 September 18, 2023
Human papillomaviruses (HPVs) cause more than five percent all human cancers worldwide, yet for many, current treatments are ineffective. Dohun Pyeon, an MSU professor in the Department of Microbiology and Molecular Genetics in the College of Natural Science, has received a 2023 Strategic Partnership Grant; the MSU Research Foundation is funding his work on the development of a new immunotherapy for HPV-associated cancers. As one of just three recipients for 2023, Pyeon will receive $480,000 over three years to help his lab reach its long-term goal of developing an inexpensive immunotherapy.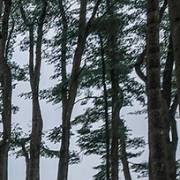 January 18, 2023
Michigan State University has received a $5 million grant from the MSU Research Foundation to advance its world-class program in the plant sciences and critical research in the mitigation of and adaptation to global climate change. The grant complements the university's and the state of Michigan's investment in the greenhouse complex and the proposed new plant and environmental sciences building.