MSU scientists named to American Society for Microbiology Distinguished Lecturer roster
Release Date: May 10, 2021
Two Michigan State University scientists, Kristin Parent and Shannon Manning, have been selected for the 2021-2022 American Society for Microbiology (ASM) Distinguished Lecturer Program.
The ASM is one of the largest professional societies dedicated to the life sciences and is composed of 30,000 scientists and health practitioners with a mission to promote and advance the microbial sciences. Each year the organization chooses lecturers through a competitive nomination process, selecting only the most celebrated researchers as participants in the unique program.
Victor DiRita, current president of ASM and chair of the MSU Department of Microbiology and Molecular Genetics (MMG) in the College of Natural Science, was enthusiastic about the all-star pair being named to the roster.
"In selecting Distinguished Lecturers, the ASM looks for researchers who are authoritative as researchers and engaging as speakers, and Drs. Parent and Manning fit those descriptions well," he said. "Each is leading her field in new, important directions, and each is an outstanding communicator.
"Also critical is their commitment to, and talent for, training and mentoring, which are expectations of ASM Distinguished Lecturers," DiRita continued. "We are lucky to have them on the MSU faculty, and their selection as Distinguished Lecturers is recognition of their prominence as microbiologists."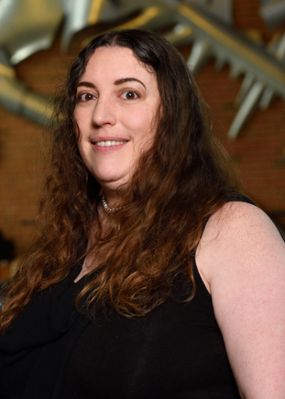 Parent and Manning will join a scientifically diverse and prominent group of researchers delivering both virtual and in-person lectures at ASM branch meetings across the country during their two-year terms. They will also serve as mentors to graduate students, postdoctoral researchers and early career scientists.
"It's a huge honor, and I am delighted to participate," said Parent, J.K. Billman, Jr., M.D. Endowed Research Professor in the Department of Biochemistry and Molecular Biology (BMB) in the College of Natural Science. "The opportunity to meet with students and trainees is very exciting, and I look forward to representing ASM as a woman leader in the field and as a former first-generation college student."
Parent conducts pioneering research using electron cryo-microscopy and 3D image reconstruction methods to better understand the underlying mechanisms that control virus infection and decipher the process of virus assembly. Her lab's groundbreaking work on bacteriophage entry mechanisms has led to exciting advances in understanding how the Sf6 bacteriophage recognizes, attaches and infects its host, Shigella flexneri.
Parent's nominator, Terje Dokland, professor at the University of Alabama, Birmingham, knew that the combination of Kristin's innovative research and charismatic speaking qualities would make her an excellent candidate.
"Kristin Parent is an outstanding speaker with a fantastic ability to connect with students," Dokland said. "She does exciting research with a broad appeal and will be a great addition to the ASM Distinguished Lecturer roster."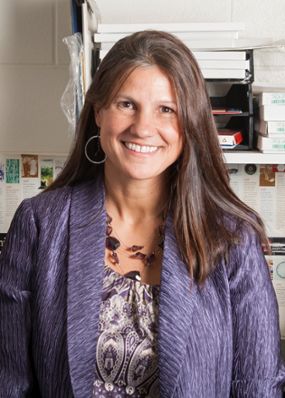 Manning, MSU Foundation Professor in MMG, said the election to the ASM Distinguished Lecturer program will give her the opportunity to interact with and mentor a larger and more diverse population of trainees—one of the most rewarding aspects of her career.
"Getting nominated and selected for this program is such an incredible honor," Manning said. "I am grateful for the support that I receive at MSU and to my research team that contributed to all the work I will get to highlight in upcoming lectures."
Manning's research focuses on the molecular epidemiology and evolutionary genetics of some of the most virulent bacterial pathogens threatening human health today, including E. coli, Salmonella and Group B Streptococcus. Through genome sequencing, Manning's lab is spearheading efforts to discover the underlying mechanisms of more severe infections, leading to informed treatment and prevention strategies and targets for vaccine development.
Robert Hausinger, University Distinguished Professor in MMB and BMB, celebrated Manning's outstanding research and mentorship skills when he nominated her for the Distinguished Lecturer Program.
"I was excited to nominate Dr. Manning as a Distinguished Lecturer for the American Society for Microbiology," Hausinger said. "She is an excellent lecturer, provides excellent mentoring to students and postdoctoral scientists, and conducts rigorous scientific studies in several important research areas."
For more information about the ASM Distinguished Lecturer Program and to check for the announcement of the 2021-2022 roster, please visit: https://asm.org/Fellowships/ASM-Distinguished-Lecturers-and-Waksman-Foundation.
Banner image: The American Society for Microbiology is one of the largest professional societies dedicated to the life sciences and is composed of 30,000 scientists and health practitioners. ASM's mission is to promote and advance the microbial sciences.Credit: American Society for Microbiology