News
Welcome to the NatSci news page! Check back often to learn about the latest innovations, discoveries and accomplishments of our faculty, staff, students and alumni.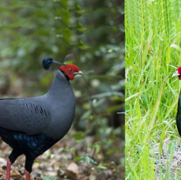 February 10, 2022
In a new paper published in Ecology Letters, Michigan State University professor and evolutionary biologist Janette Boughman shows that the process of choosing a mate could be very important to the survival of the species. To do this, she and her co-author Maria Servedio introduce a new theoretical model they coin "The Ecological Stage." Whether sexual selection is helpful or hurtful to speciation is still controversial, yet the model can provide some new answers; it shows how sexual selection can be helpful to speciation and diversification.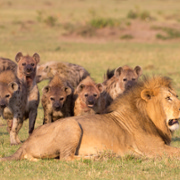 July 13, 2021
Toxoplasma gondii is a single-celled parasite with a singular goal: to infect any warm-blooded animal until it is ingested by a wild or domestic cat. Using the strength of interdisciplinary collaboration, MSU scientists have conducted a first-of-its-kind study into the role of T. gondii in the wild, establishing its definitive presence and influence among free-living hyenas. Their results were recently published in Nature Communications.