Got Data? Instructors surveyed on using, teaching data science in life science courses
Release Date: Nov 22, 2021
With the exponential growth of data around the world, how can we best prepare undergraduate students to use data science skills to tackle critical issues in the life sciences?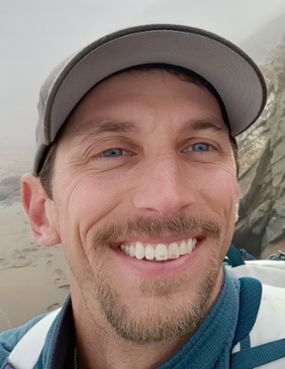 This is one of the main questions asked by MSU Academic Specialist Nathan Emery and collaborators in a recent publication in BioScience. In their paper "Data Science in Undergraduate Life Science Education: A Need for Instructor Skills Training," they surveyed college/university educators from around the globe on teaching practices related to data science and how scientists use data science in their own research. Their work offers a window into how data science is currently taught and how to best empower instructors to incorporate data science into future biology and environmental science courses.
"The survey asked biology instructors to consider six categories of data science skills that they might teach, use in their own research, or view as important for biology or environmental science undergraduates" said Emery, who is in the Department of Plant Biology in the College of Natural Science. "Across institution types, undergraduate Biology instructors viewed data management, analysis and visualization as the most important data science skills to use in research and teach in courses."
In contrast, the instructors placed less time and value on coding, modeling, or reproducibility, however emphasis on these skills differed by career stage of the instructor. For some data science skills, the findings potentially represent an 'aspirational gap' where instructors place a high value or importance on certain skills, but are not teaching those skills to their students. For example, some skills had high importance and were frequently taught, such as data analysis. But other skills such as data visualization, management and reproducibility were valued by instructors, but a relatively low percentage of respondents teach those skills.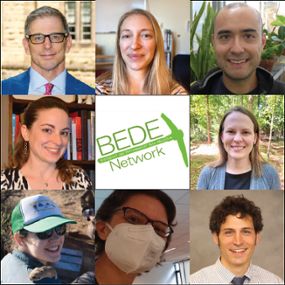 "The research suggests that curricula may be relying on students receiving these skills through classes in other departments, research experiences, or external learning opportunities, but it is unclear how effective this is for preparing undergraduates for the kinds of careers or graduate programs they may apply to upon graduation," said Matthew Aiello-Lammens, an assistant professor at Pace University. "The survey also investigated instructor perceptions of the greatest barriers to including data science skills into their existing classes or curriculum. The greatest barriers identified were instructor and student background, followed by perceived space in the curriculum."
The authors of this study are a part of the recently NSF-funded Biological and Environmental Data Science Education (BEDE) Network. This NSF Research Coordination Network is dedicated to training life science instructors in evidence-based teaching techniques to incorporate core data science skills into their curricula and courses. The network aims to design short-format training workshops for undergraduate biology instructors, forming faculty mentoring networks related to data science teaching in biology, and generating curricular maps that can aid instructors or departments in scaffolding modern data science skills into existing coursework. Instructors interested in joining the network should contact Nathan at:(emeryna1@msu.edu).
Banner image: Biology instructors were asked to consider six categories of data science skills that they might teach, use in their own research, or view as important for biology or environmental science undergraduates. The results were surprising. Photo: Nate Emery