News
Welcome to the NatSci news page! Check back often to learn about the latest innovations, discoveries and accomplishments of our faculty, staff, students and alumni.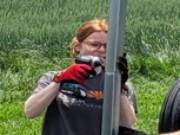 January 10, 2023
The W.K. Kellogg Biological Station Long-Term Ecological Research program at Michigan State University was awarded a renewal of their foundational grant, reaffirming the program's future and status as one of the country's premier research sites. Continuation funding for the program began on Dec. 1, 2022 and will run through November 2028. MSU animal ecologist Nick Haddad and microbial ecologist Sarah Evans led the grant proposal, "Ecological and social mechanisms of resilience in agroecosystems." In it, they detail the program's new focus on climate change and land use change.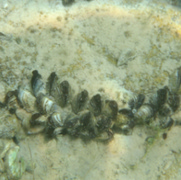 June 24, 2021
While invasive zebra mussels consume small plant-like organisms called phytoplankton, MSU researchers Stephen Hamilton and Orlando Sarnelle discovered during a long-term study that zebra mussels can actually increase Microcystis, a type of phytoplankton known as "blue-green algae" or cyanobacteria, that forms harmful floating blooms. The study, titled Cascading effects: Insights from the U.S. Long Term Ecological Research Network, is one of five projects recently highlighted in a special feature in the Ecological Society of America's journal, Ecosphere.