News
Welcome to the NatSci news page! Check back often to learn about the latest innovations, discoveries and accomplishments of our faculty, staff, students and alumni.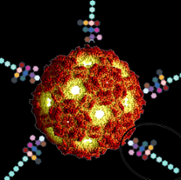 March 29, 2022
Cholera is a diarrheal illness caused by the highly transmissible bacteria V. cholerae which still infects two to three million people a year and kills tens of thousands annually. In a paper recently published in ACS Publications, MSU chemist Xuefei Huang; Zahra Rashidijahanabad, a former Ph.D. student in the Huang Group; and their international team announced promising test results for a new, longer lasting cholera vaccine.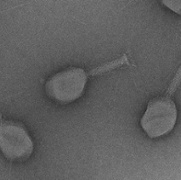 March 29, 2021
Uncovering the genetics behind a six-decade long cholera pandemic is being funded with a $2.8 million National Institutes of Health grant awarded to MSU microbiologist Chris Waters. The research project will investigate 36 genes key to the persistence of cholera to increase understanding of how bacterial pandemics surface as well as boost development of new viral therapies to treat bacterial infections.