Amplify STEM events
Amplify STEM honors and recognizes different voices from our community. These programs align with identity awareness months throughout the year. Amplify STEM is sponsored by the College of Agriculture and Natural Resources, Lyman Briggs College, College of Natural Science, and College of Veterinary Medicine
---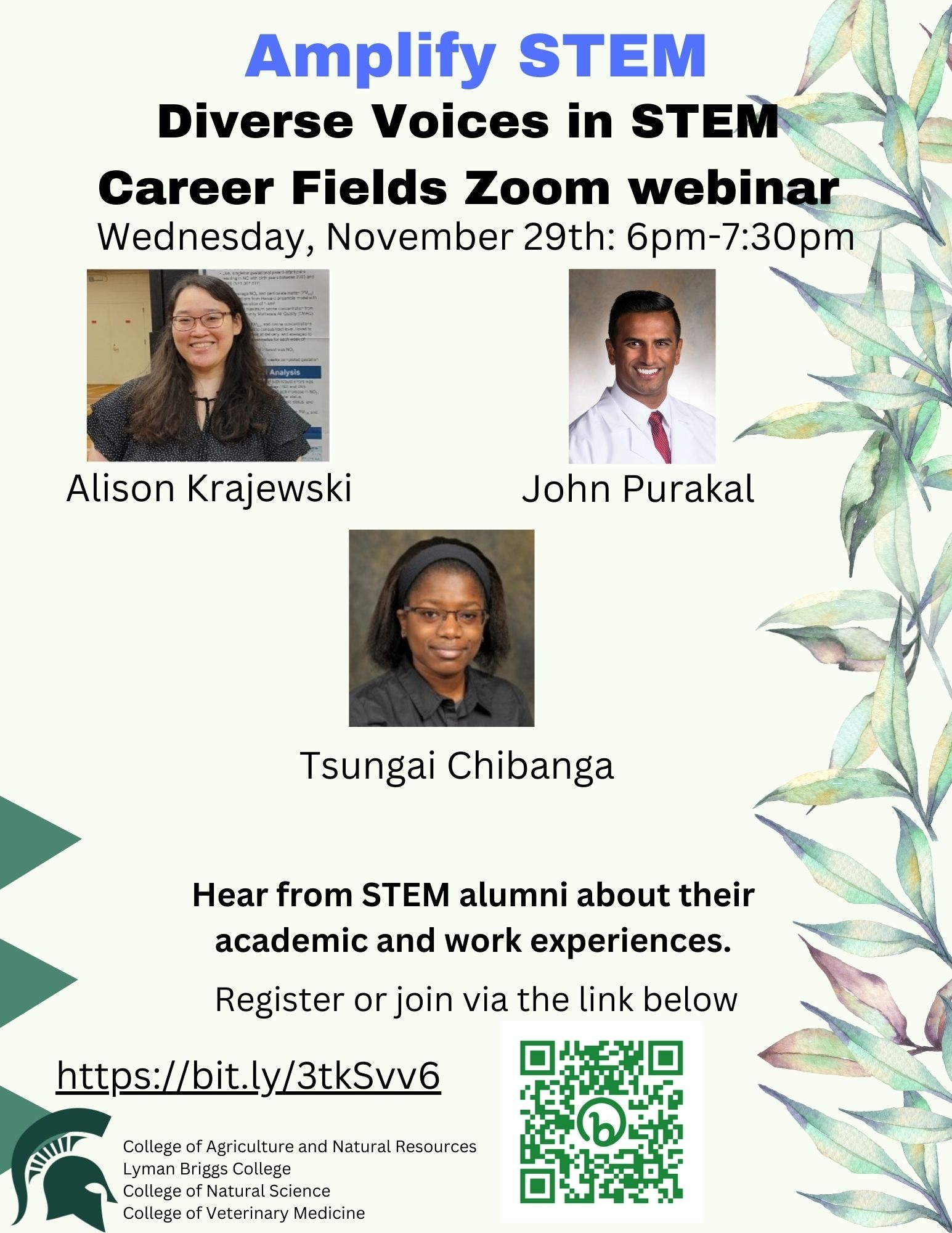 Date: November 29th
Time: 6-7:30pm ET
Amplify STEM is holding a Diverse Voice in STEM Career Fields panel Wednesday, November 29th from 6-7:30pm! Come join us to hear voices from alumni in each of the 3 Amplify STEM colleges (College of Natural Science, Lyman Briggs College, College of Agriculture and Natural Resources)
---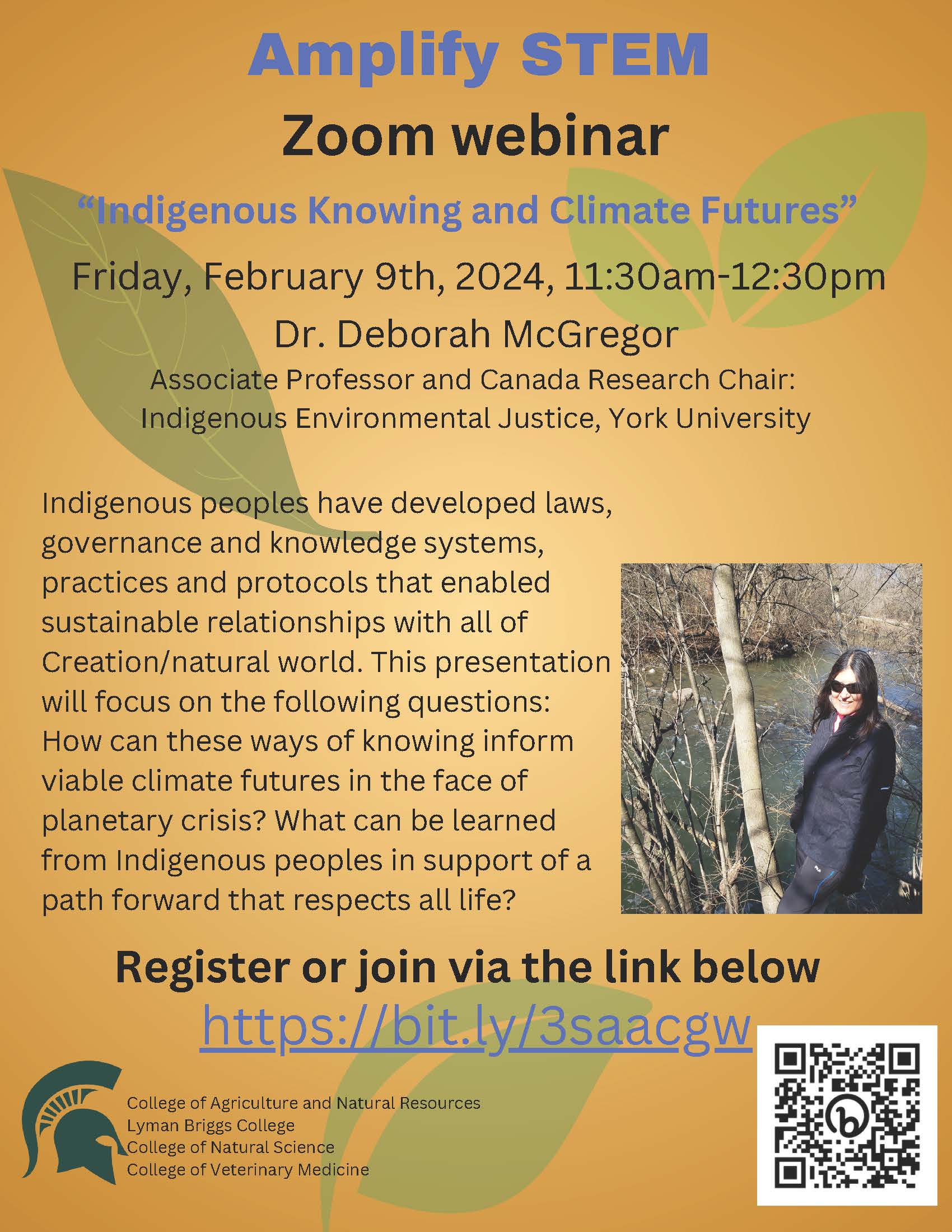 Date: February 9th, 2024
Time: 11:30am-12:30pm
Presenter: Dr. Deborah McGregor, York University

Dr. Deborah McGregor, Anishinabe, Associate Professor and Canada Research Chair: Indigenous Environmental Justice. Osgoode Hall Law School and Faculty of Environmental and Urban Change, York University. Professor McGregor's research has focused on Indigenous knowledge systems and their various applications in diverse contexts including environmental and water governance, environmental and climate justice, health and environment and Indigenous legal traditions. Professor McGregor remains actively involved in a variety of Indigenous communities, serving as an advisor and continuing to engage in community-based research and initiatives. Professor McGregor has been at the forefront of Indigenous environmental and climate justice and Indigenous research theory and practice. Her work has been shared through the IEJ project website

Link to register here.